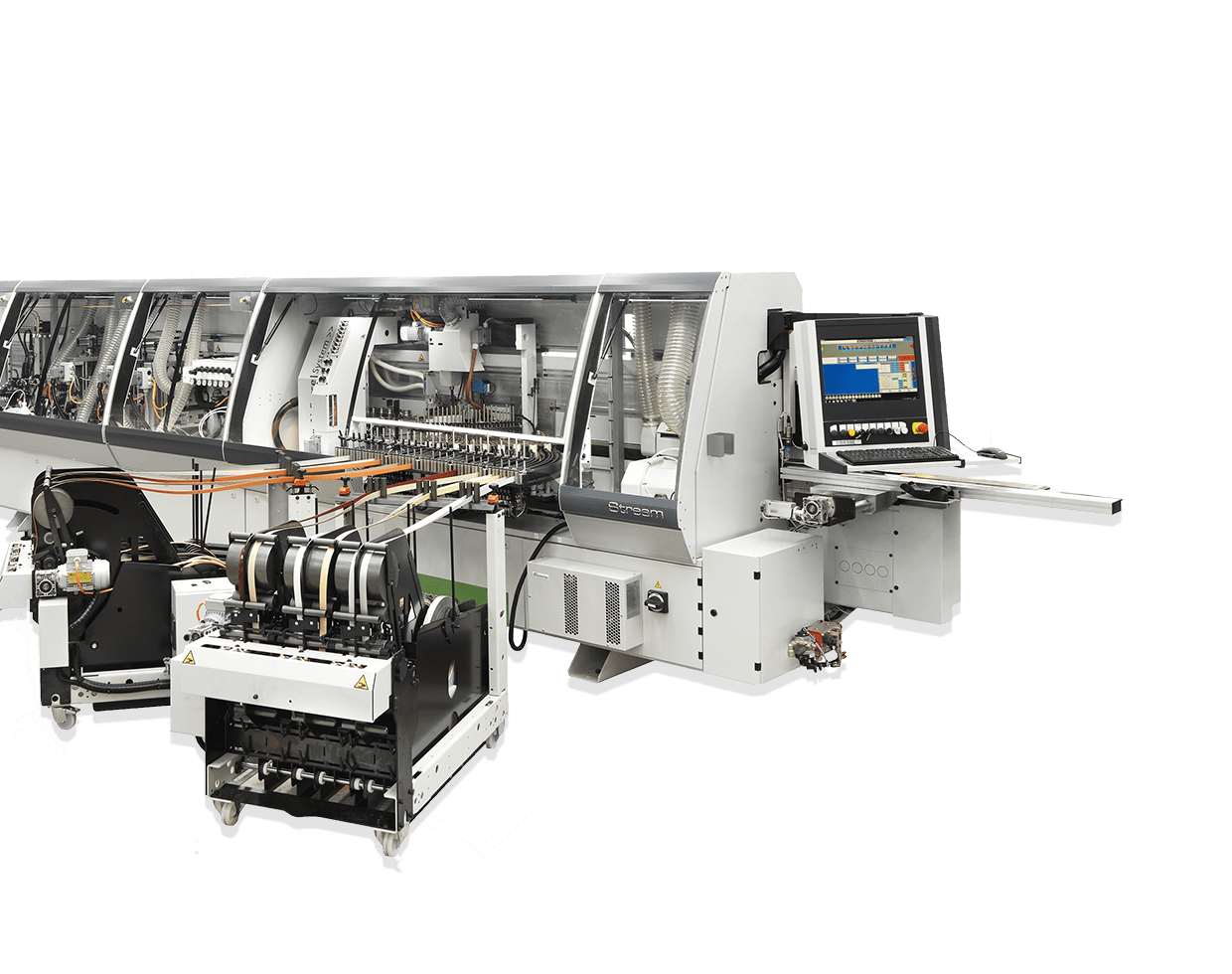 STREAM B
AUTOMATIC SINGLE-SIDED EDGEBANDING MACHINES
PERFECT
EDGEBANDING.
Stream B is a single sided edgebander that meets the needs of large companies for high productivity.
It can cover three work shifts, 7 days a week, and has an endless number of possibilities for product customisation based on production requirements.
EDGEBANDING


LINE
No compromise on quality and productivity for consistent, excellent edgebanding.
Stream B is an edgebanding machine that can be placed in a line system.
Its excellent configurability and maximum customisation make it an ideal product that embodies Biesse's high engineering skills.
Stream B can be set up to operate with a right-to-left or left-to-right flow.
Stream B productivity on the loading/ unloading line is much higher than a stand-alone solution both in terms of quality and performance.
Stream B is the ideal solution for a company that wants to make the switch to Industry 4.0.
NEW RB50
HIGH-QUALITY PRODUCTS
Maximum flexibility thanks to one single tool for machining up to 5 different profiles.
Thanks to the 7 axes with NC control, the tool position can be adapted to even the slightest variations in the edgebanding strip and panel.
IT90P
FOR SUPERB PERFORMANCE AND EXECUTION
The IT90P, a linear edge trimming unit with stepper movement for higher speeds, enables work rates of up to h30 m/ min.