STREAM B MDS
Flexible single-sided squaring and edgebanding machines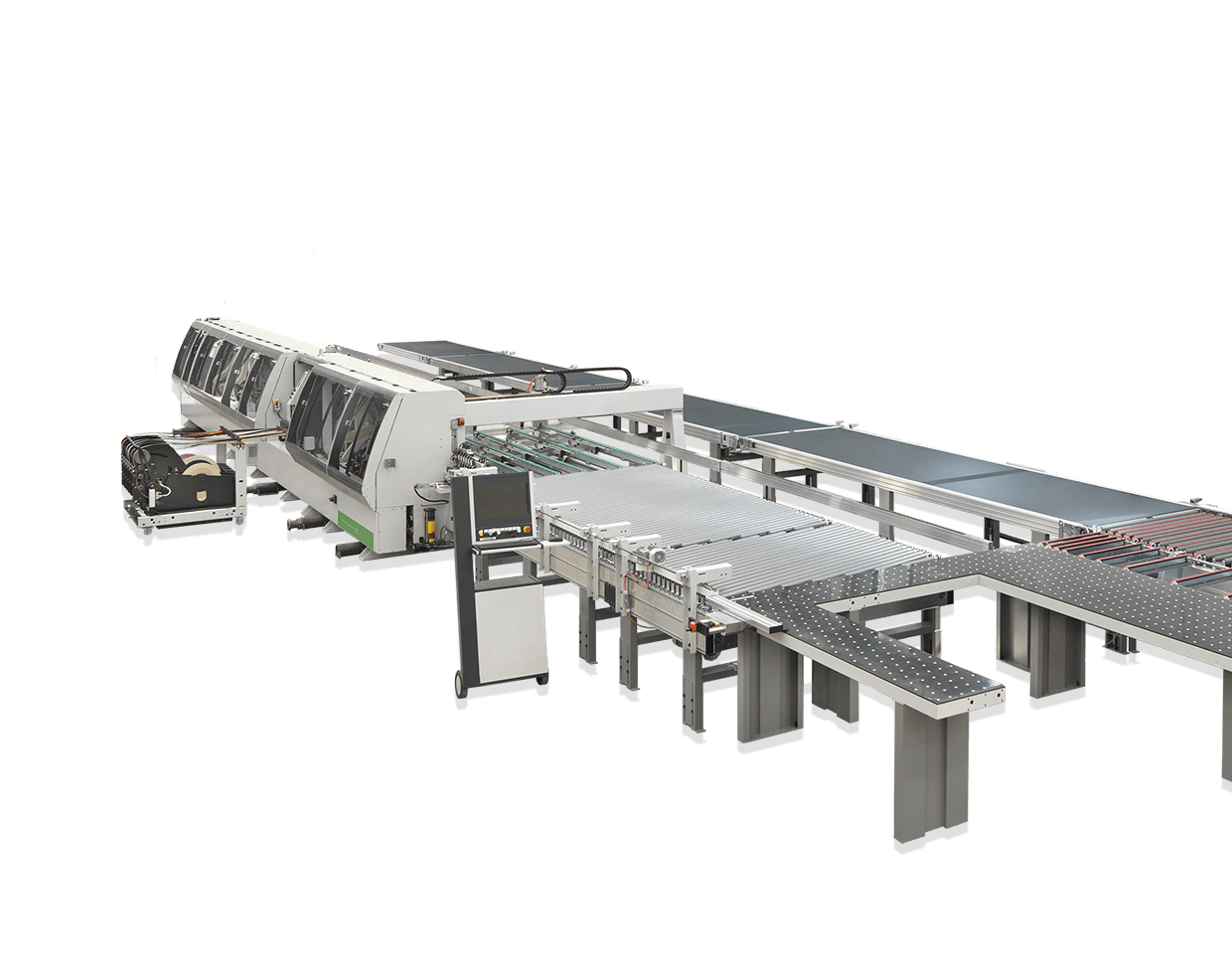 THE PERFECT
COMBINATION OF
FLEXIBILITY
AND PRODUCTIVITY.
Stream B MDS is the ideal flexible singlesided squaring and edgebanding machine for small batches
that meets the need for total flexibility of medium to large companies.
It can be integrated into automatic production lines lines, guaranteeing increased productivity,
squareness and finished panels of different shapes and sizes.
Designed to minimise factory floor footprint, costs and impact,
it allows users to perform Batch-one operations both simply and effectively.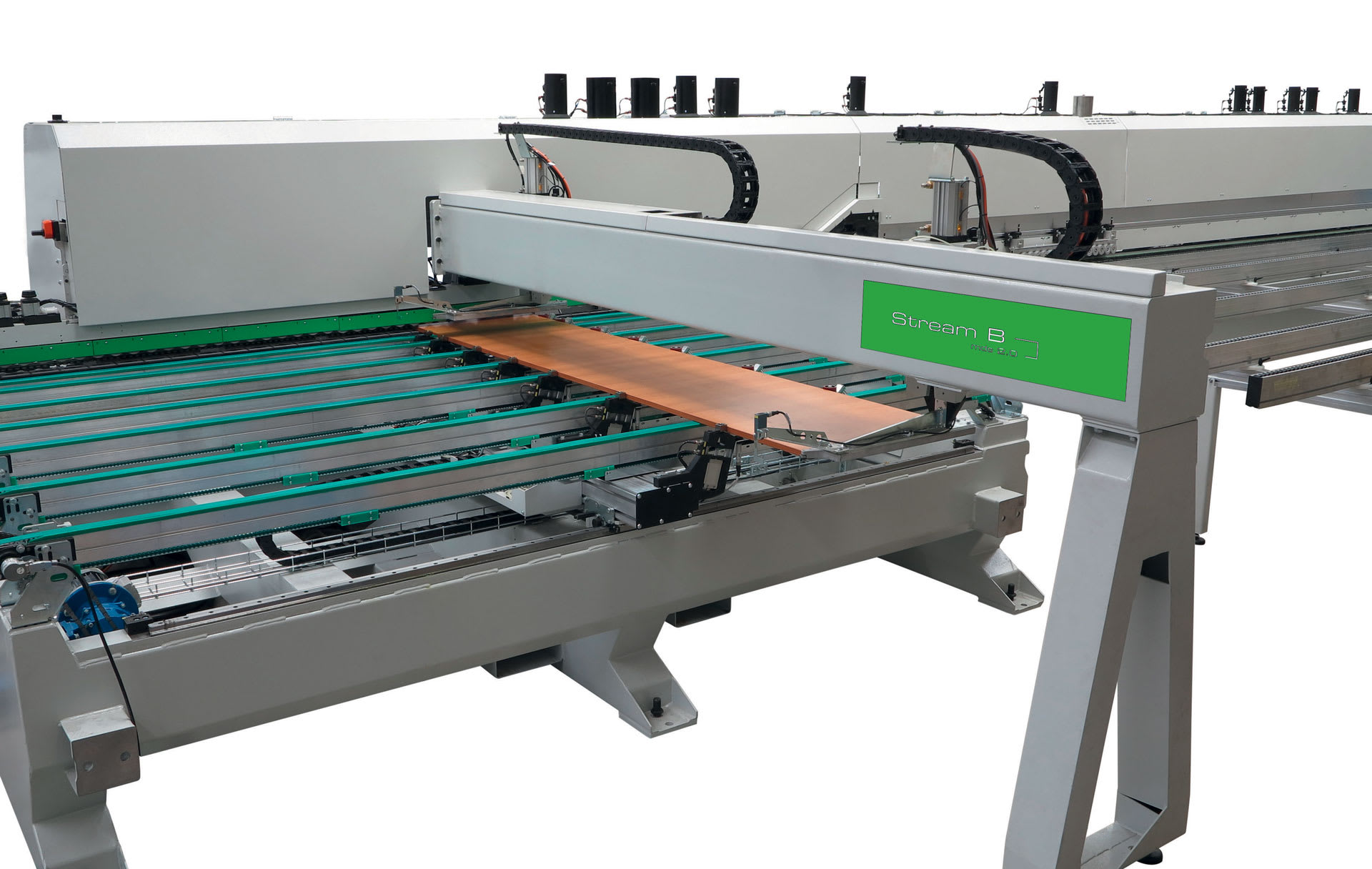 EXCELLENT SQUARING QUALITY AND PERFECT MEASURING
JUST ONE OPERATOR CAN CONTROL THE ENTIRE LINE BOTH IN THE MANUAL 1.1 AND AUTOMATIC 2.0 VERSIONS.
BATCH ONE
The batch-1 process on Stream B MDS 2.0 allows the user to process small groups of different panels
in sequence according to the specific production requirements,
with zero set-up time and maximum production optimisation (for up to 1200 pieces per shift).
External milling
The external milling machine guarantees that the two longitudinal sides are perfectly parallel.
The linear guides and brushless motor guarantee precise, real time positioning between one piece and another.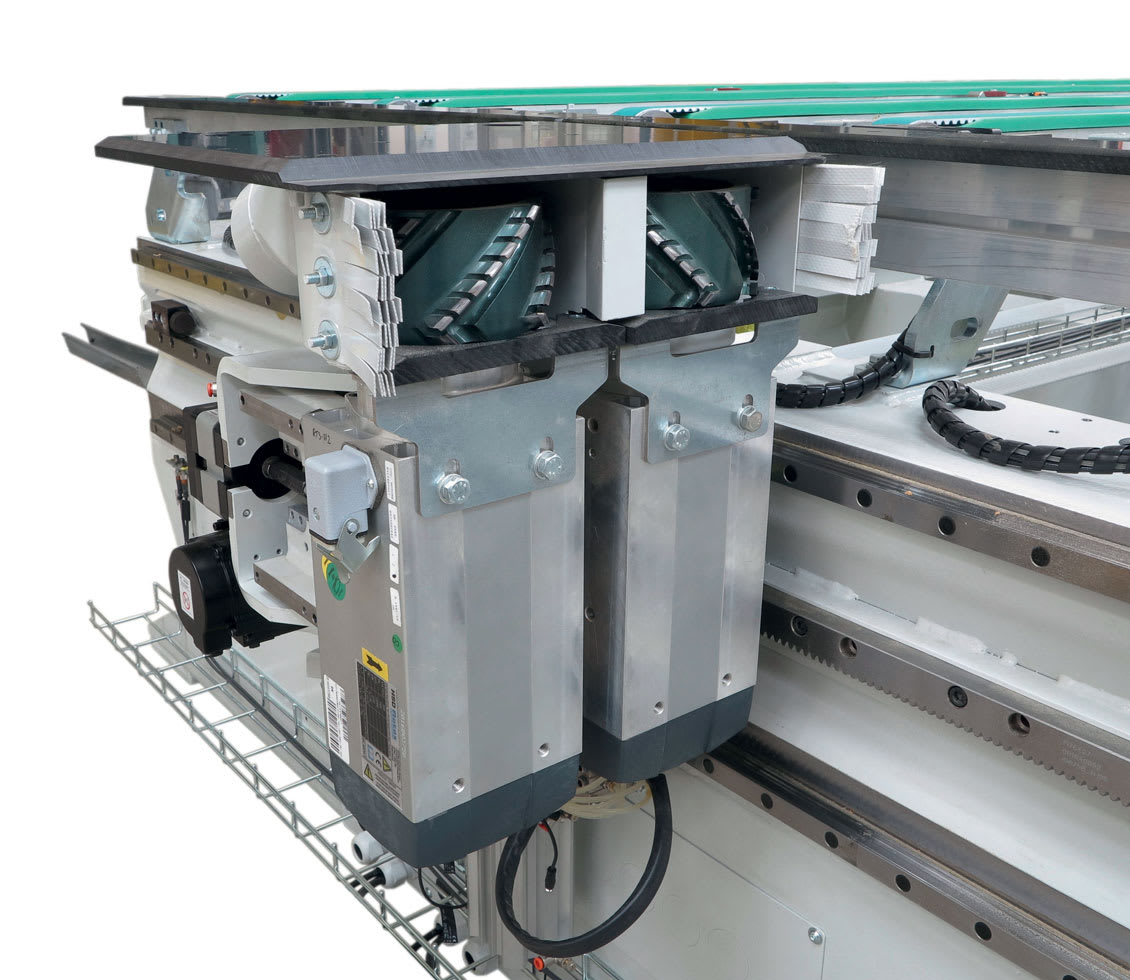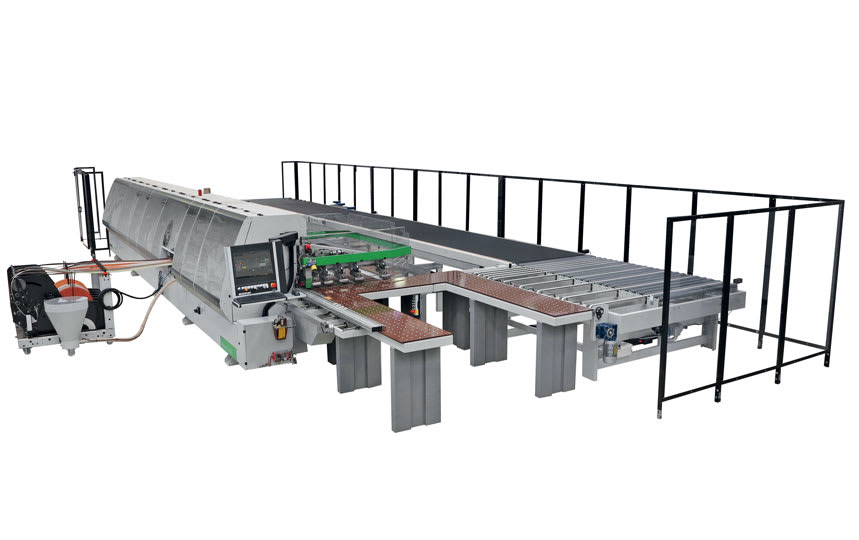 HIGH PRODUCTIVITY
OF UP TO 500-600 PIECES PER SHIFT

In version 1.1, designed to meet average production requirements (500-600 pieces per shift), the operator has all the necessary supports for carrying out the sequences without excessive workloads.
The multi-belt systems and air cushion surfaces allow the pieces to be moved, loaded and unloaded without any physical strain.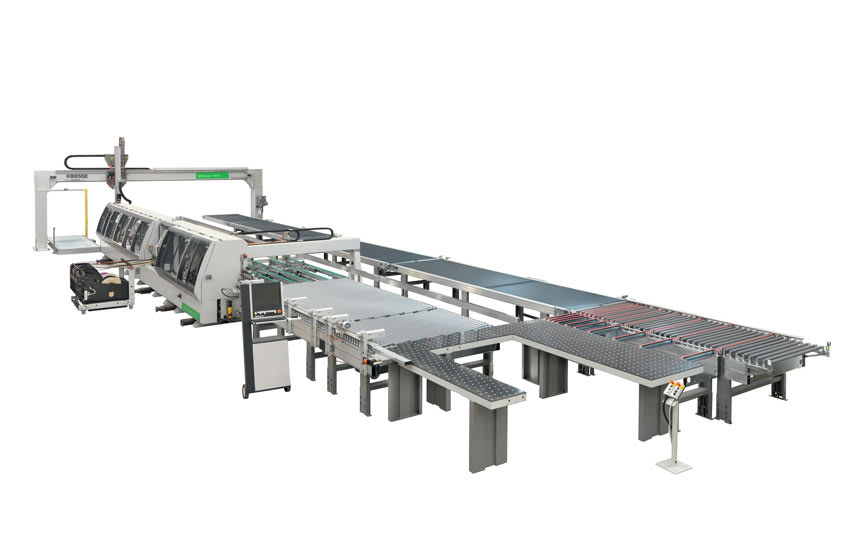 HIGH PRODUCTIVITY
OF UP TO 500-600 PIECES PER SHIFT

Stream B MDS 2.0 is designed to be operated both automatically and manually. Robots, loaders or any other interlock system can be easily integrated in this version of the machine.
Depending on the type of handling used, Stream B MDS 2.0 can produce up to 1000-1200 pieces per shift without any restrictions on the format or type of edgebanding strip.