SKIPPER V31
Machining centre for real-time panel processing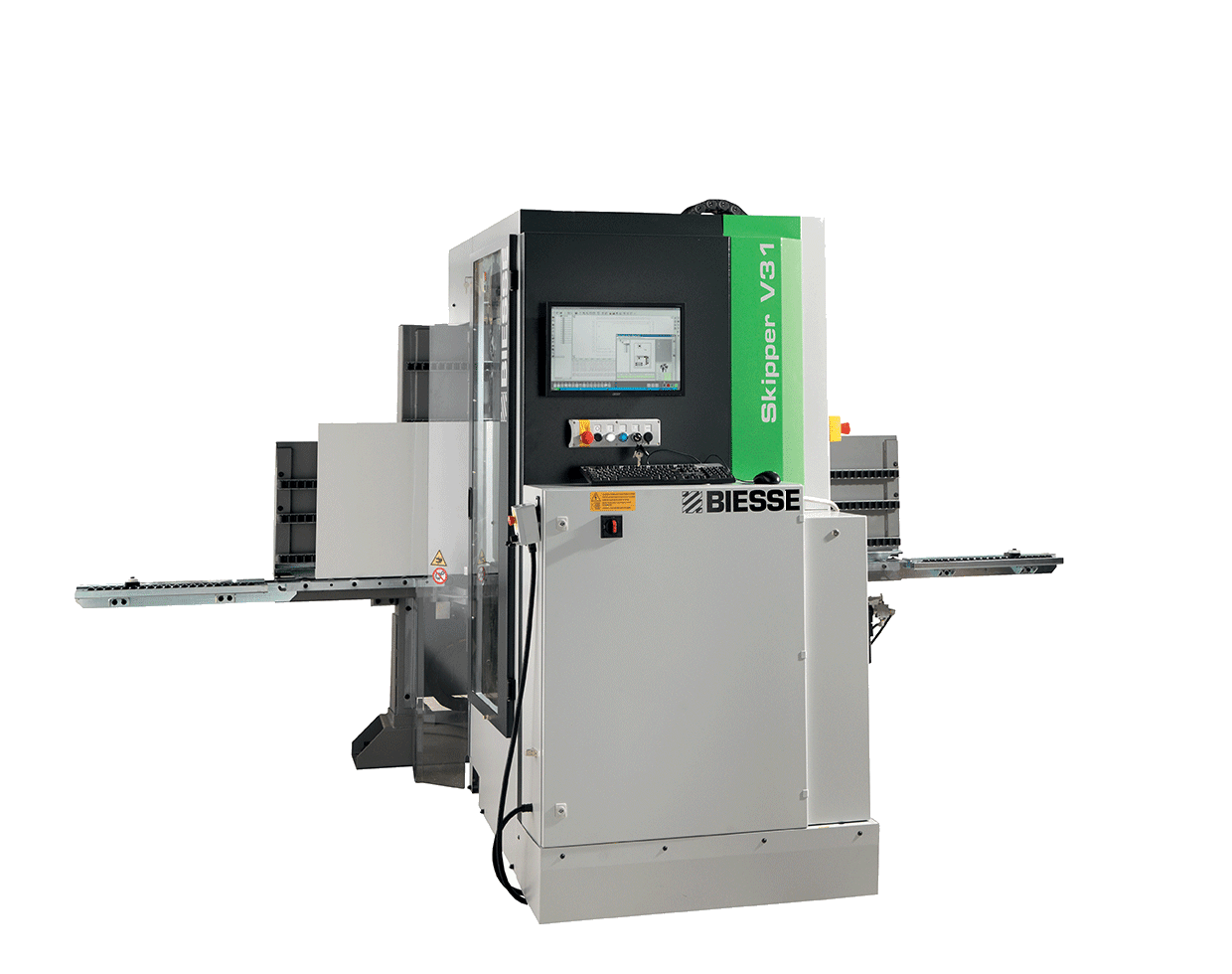 HIGH
PRODUCTIVITY
WITH RAPID
RETURN ON
INVESTMENT
Skipper V31 is the compact, versatile boring machine from Biesse which combines flexibility and performance, with a reduced footprint.
It represents the perfect entry-level flexible boring solution for the non-standard production needs of large companies,
for the manufacture of small batches for third parties, and for those requiring just-in-time flexible production.
ACCURACY
Boring technologies for all furniture manufacturing needs.
From line boring machines capable of producing up to 25-30 pieces per minute to super-flexible
standalone machines for producing 3-4 pieces per minute with zero set up time.
In addition, the company offers solutions that combine productivity and flexibility, for up to 14-15 pieces per minute.ision bearings.
Maximum "batch 1"
machining flexibility
The clamp is positioned automatically, regardless of the size of the panel.
It is fixed in position quickly, thanks to the photocell pre-positioning and resetting system.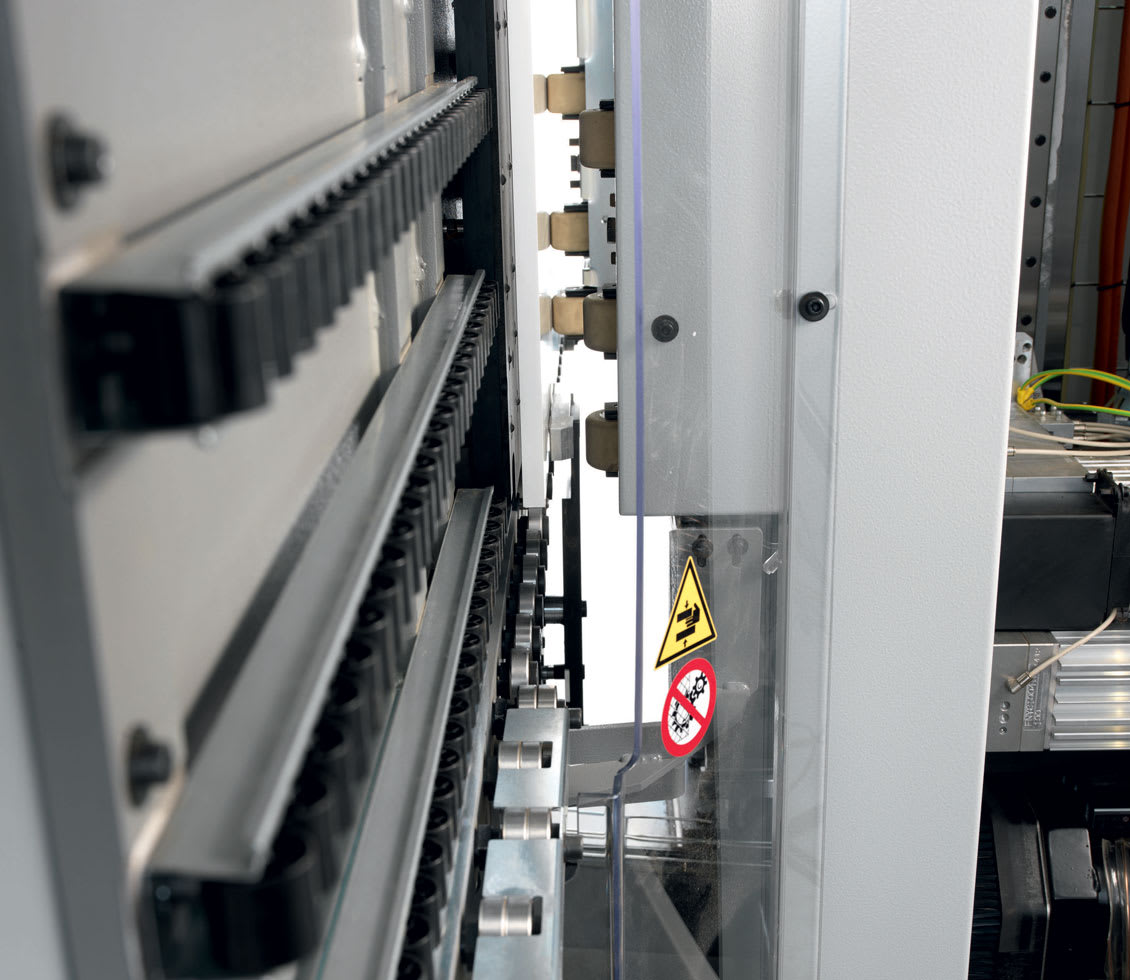 Quick,
easy and accurate
panel fixation
Compact and rigid, with vertical panel alignment, for optimised ergonomics in both loading and unloading operations.
The vertical reference of the panel relies on high-precision bearings.
Vektor CS is the flexible, vertical boring machine with a built-in unit for inserting glue and dowels.