ROVER S FT
NC processing centre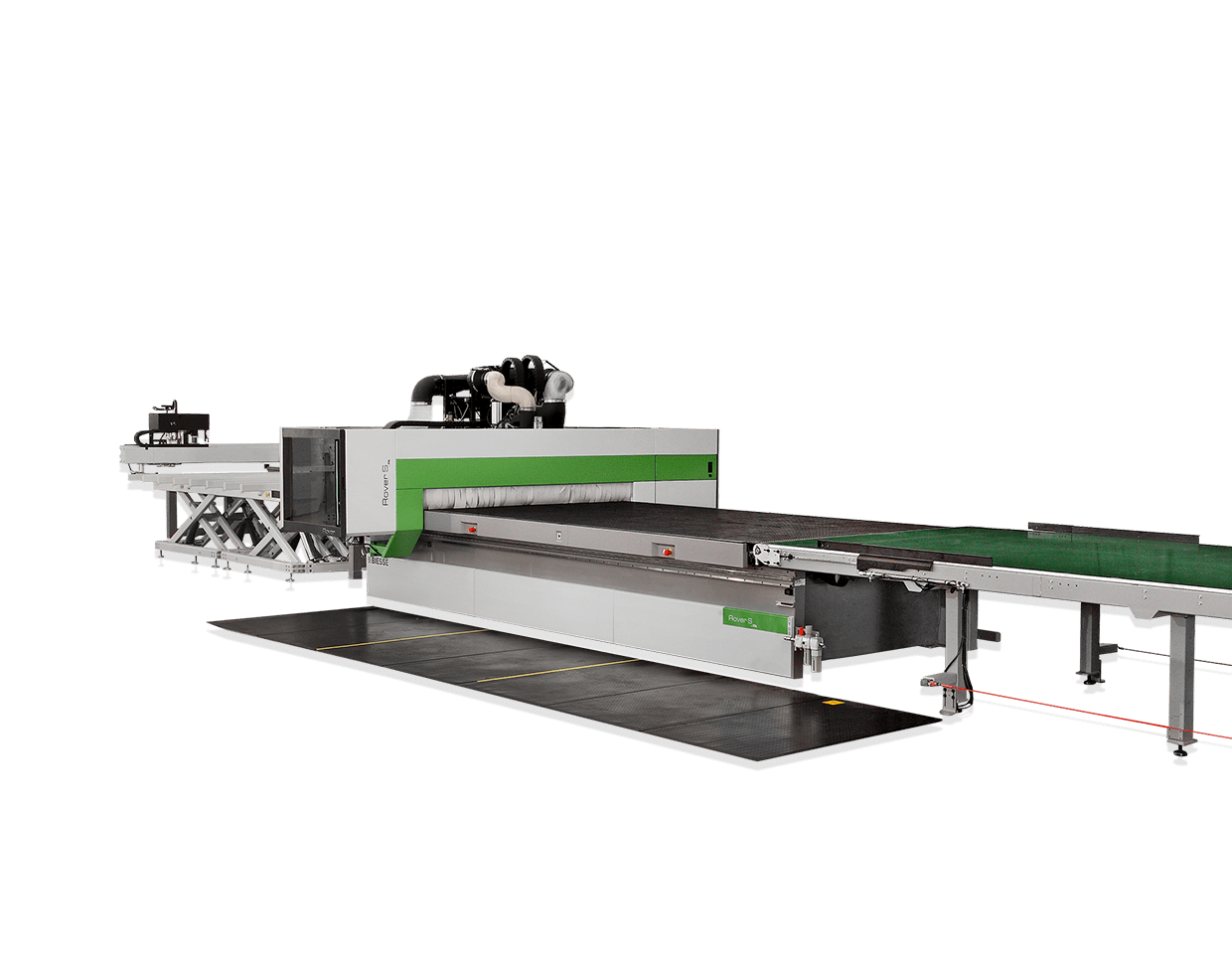 FULL
PRODUCTION AT
A COMPETITIVE
PRICE
Rover S FT is the gantry machining center designed for Nesting applications of wood and wood based materials,
but also plastic based and non ferrous materials machining.
PRODUCTIVE
ECONOMY
Biesse's processing centres for nesting and carving operations allow to achieve a finished produced machined on a single, compact machine at a competitive price.
The robust and well-balanced structure of the machine is ideally suited for withstanding greater processing stresses without compromising the quality of the piece and for ensuring the best finish on different types of materials.
High precision
and reliability over time.
Rover S FT has a robust, well-balanced structure, designed to handle demanding machining requirements without compromising product
quality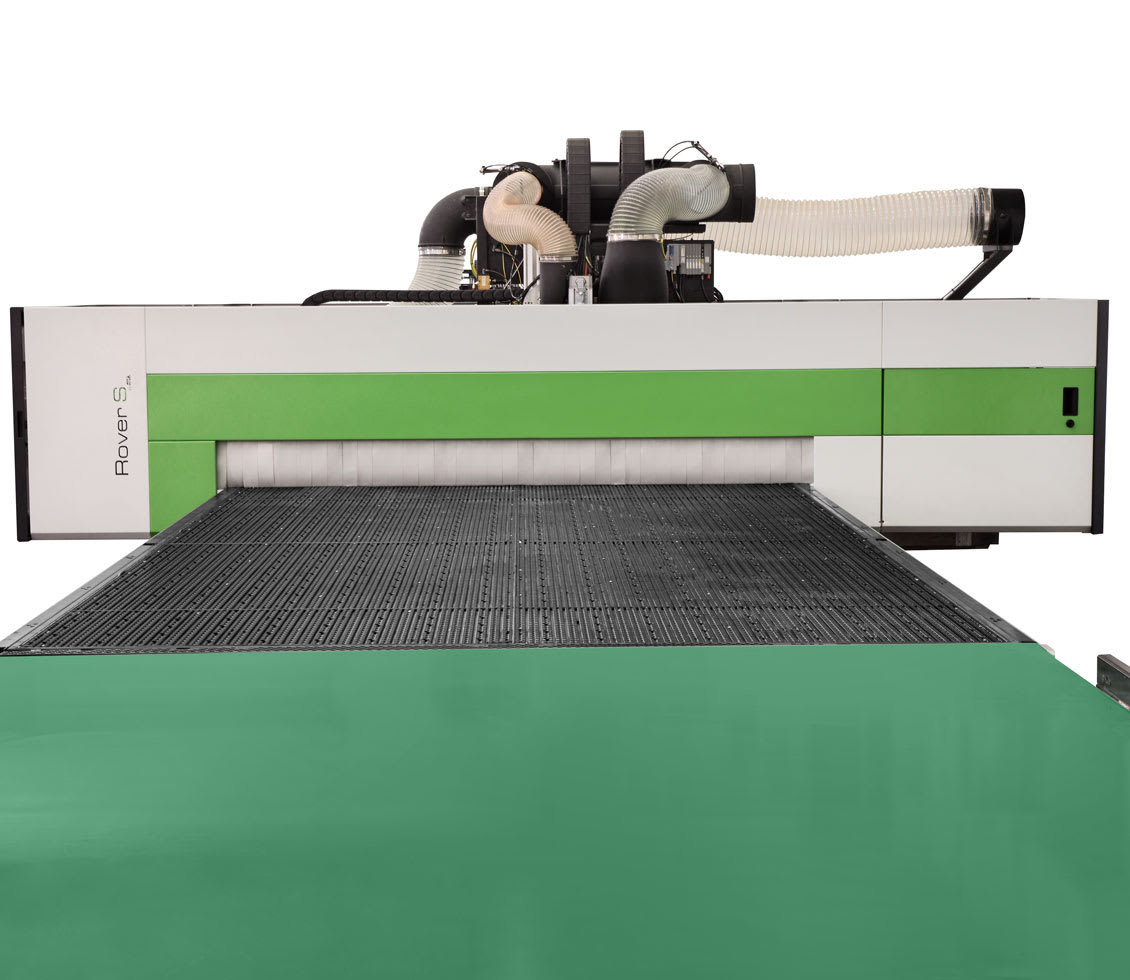 WINSTORE:
automated magazine for the optimised
management of panels.

Winstore can be integrated into nesting and sizing cells with a significant increase in productivity.
Thanks to the proximity and availability of the panels, it guarantees a significant increase in productivity in reduced times and costs.
ROS:
Integrated robot solutions.

Biesse offers its customers pragmatic solutions for factory automation.
ROS robotised solutions ensure a marked increase in production and total reliability of both the production process and the unloading operations, even in a wider context of industrial automation.
The new stand-alone machining centre which has been designed not only for nesting, but also the processing of thick panels, mixed and complex production runs as well as machining of aluminium and other technological materials.