ROVER K FT
NC processing centre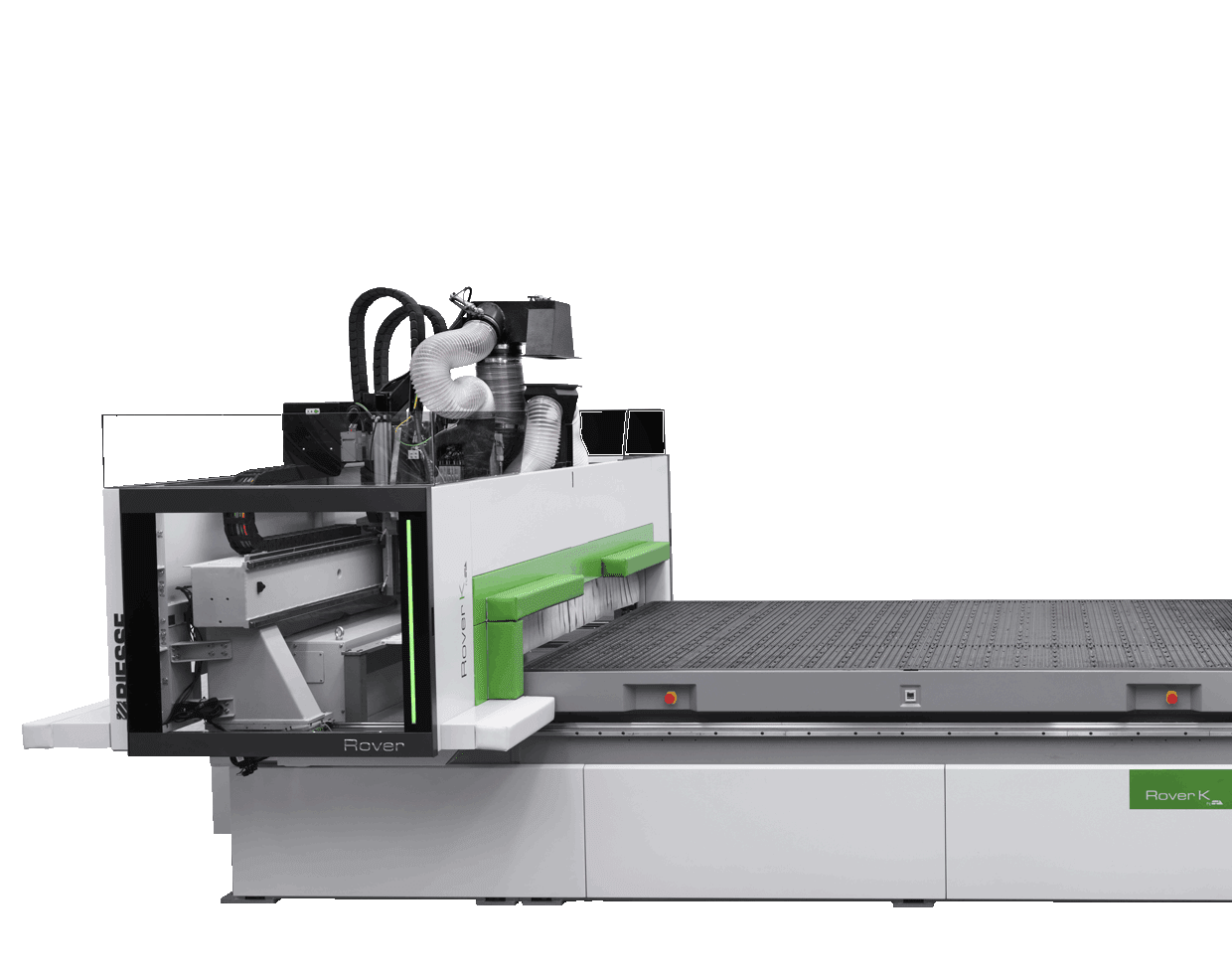 EXTREMELY
COMPACT AND
HIGH-PERFORMANCE.
Rover K FT is the new Biesse numerical control machining centre with Gantry structure - the most compact on the market - designed to machine panels made from wood and its derivatives.
The ideal solution for artisan producers and for small and medium-sized businesses which require flexibility and ease of use within a limited production space.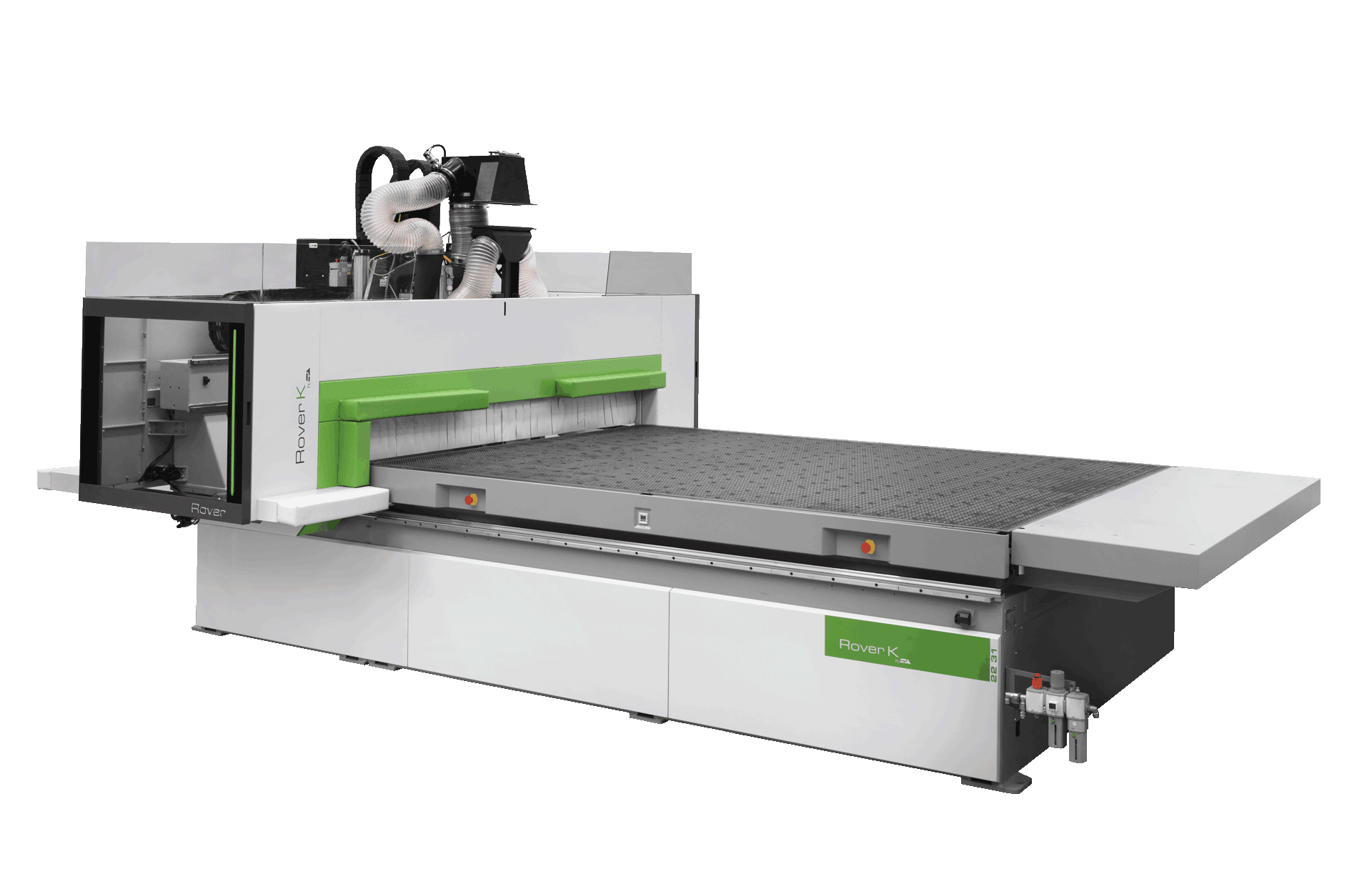 Rover K FT represents the fist of Biesse's new quick-installation plug&play solutions.An extremely compact machine designed to adapt to the production space in which it is installed.
Enables the operator to safely access all sides of the machine at all times, with no obstacles on the ground.
Maximum "custom" flexibility.
Work table in layered phenolic material with vacuum system.
Maximum "custom" flexibility.
Vacuum modules can be freely positioned on the FT work table with no need for special connections.
Software
A single platform to manage all machine processes.
Software for ROVER K FT
B_NEST
Reduced time and waste
B_NEST is the B_SUITE plugin specifically for nesting operations. It allows you to organise your nesting projects in a simple way, reducing the material waste and machining times.
B_CABINET
Ideas take form and shape
B_CABINET is the bSuite plugin for furniture design.
The new stand-alone machining centre which has been designed not only for nesting, but also the processing of thick panels, mixed and complex production runs as well as machining of aluminium and other technological materials.