ROVER C
NC processing centre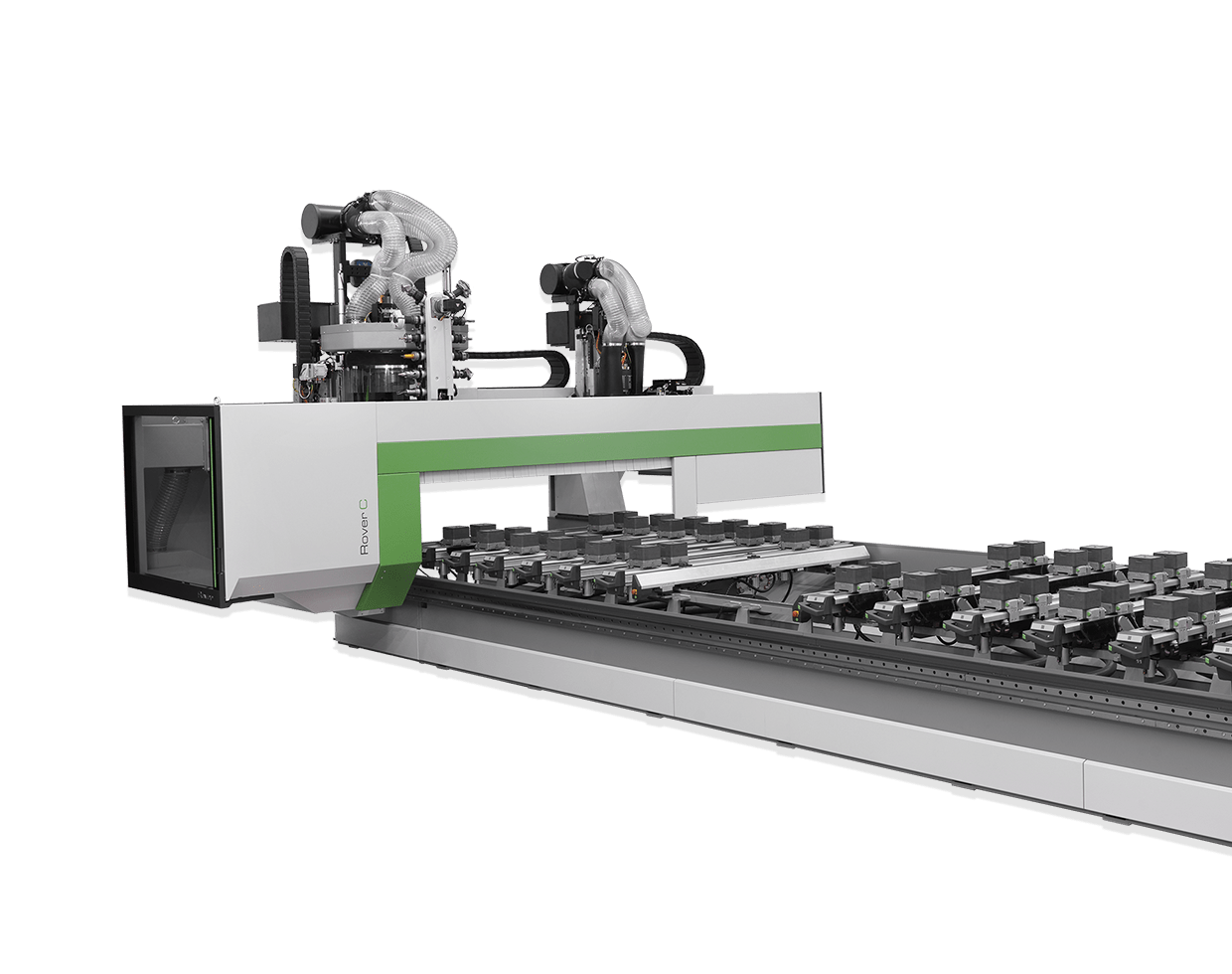 POWER MEETS
PRECISION.
Rover C is the new processing centre for manufacturing furniture,
staircase and door and window components of any shape, size and thickness with ease.
It was designed to be used for heavy-duty processing that requires large-size tools and aggregates.
More machining operation options.
The technology of the new Rover C supports the machining of complex-shaped pieces, guaranteeing quality, precision and absolute reliability over time.
PRECISE POWER
The new operating section with 5 interpolating axes supports complex processing operations whilst ensuring quality and precision.
By combining 5 axes and 4 axes units it is possible to process any type of product.
Independent Y axes, that enable users to carry out tool changes without affecting cycle times, and high axes speed and acceleration guarantee high productivity.
Perfect execution of
machining
operations.
The Gantry structure has been designed to improve the precision and reliability of machining operations.
The double X-axis motorisation supports high speeds and accelerations whilst ensuring high quality finish and precision.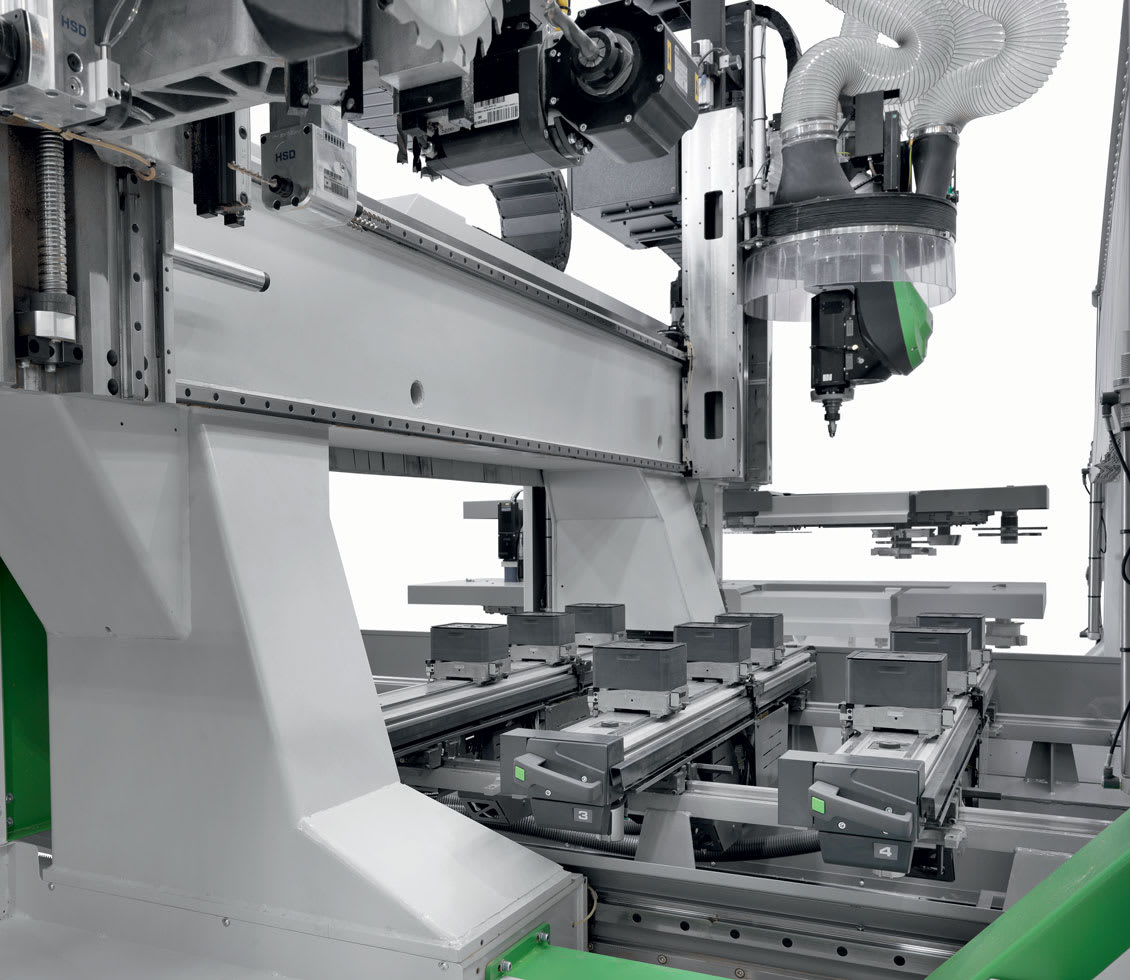 ROS
Integrated robot solutions.
Biesse offers its customers pragmatic solutions for factory automation.
ROS robotised solutions ensure a marked increase in production and total reliability of both the production process and the unloading operations, even in a wider context of industrial automation.
Synchro
Loading and unloading solutions. Automated cell for machining a batch of panels or doors.
Synchro is a loading/unloading device that transforms the Rover machining centre into an automatic cell for producing a stack of panels autonomously without the need for an operator:
it eliminates the risk of damage in the case of heavy panels that need to be handled by 2 operators
it's easy to use, because the machining centre program also contains the Synchro command instructions
it has limited overall dimensions, and can be positioned to the left or right of the machining centre
it comes with various configurations, depending on the size of the panels to be handled and the layout of the stacks.
Software
A single platform to manage all machine processes.
Software for ROVER C
B_SOLID
High-tech becomes accessible and intuitive
B_SOLID is a 3D cad cam software application that supports the performance of any machining operation thanks to vertical modules designed for specific manufacturing processes.
B_WINDOWS
Maximum design freedom
B_WINDOWS is a seamlessly integrated plug-in for the planning of windows/door frames.
Related products
From the same range
The new NC multi-centre for the production of doors and windows, designed for artisans and small industries aiming to increase production and for medium and large industries who need to produce small batches of unusual size or remakes
The NC processing centre for the manufacturing of furniture and window/door frames