ROVER A FT
NC processing centre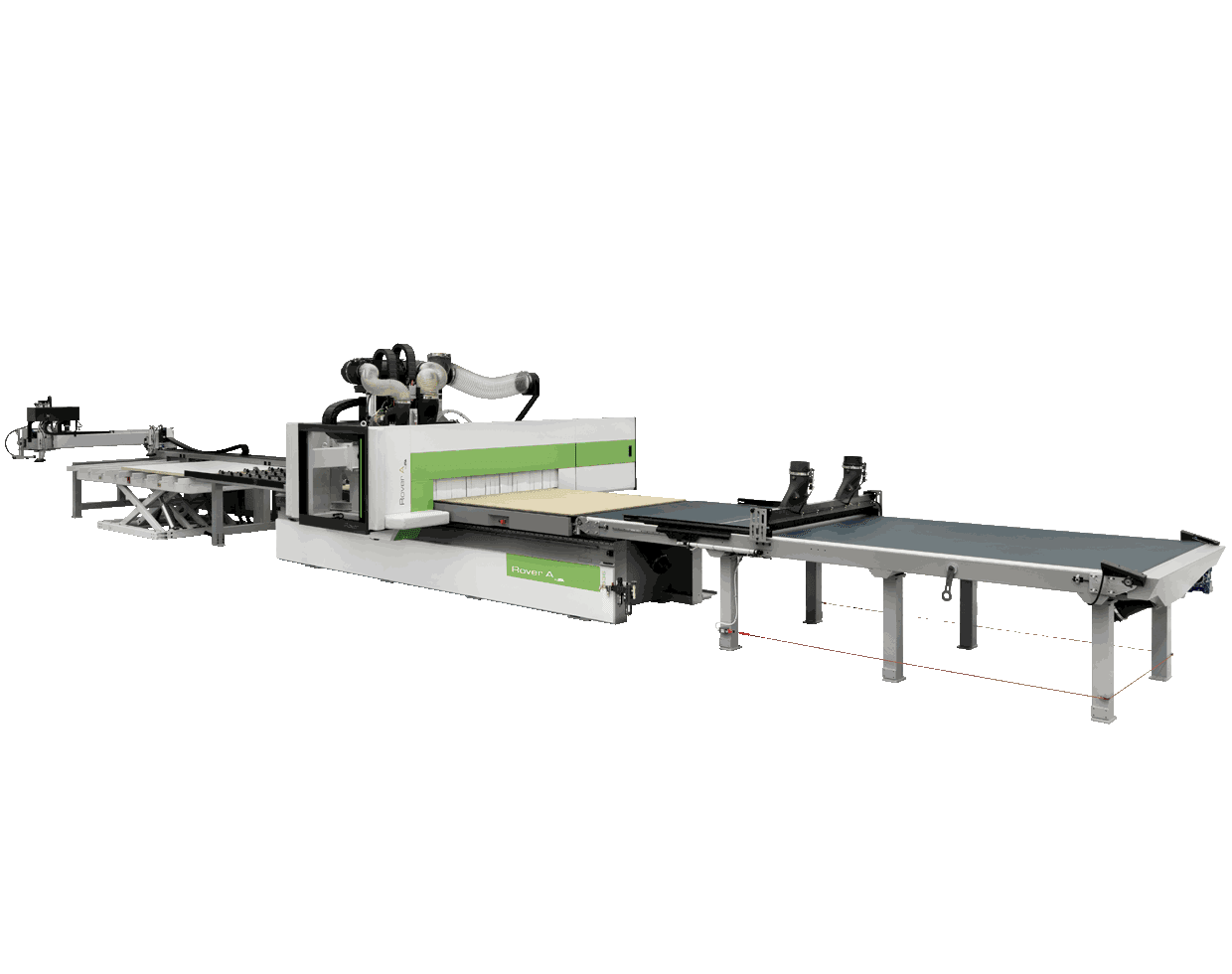 A SINGLE
PROCESSING
CENTRE FOR ALL
TYPES OF
MACHINING
OPERATIONS.
Rover A FT is the new NC processing centre for nesting machining operations
able to satisfy the needs of mid and large size companies offering top-of-the-range technology.
COMPETITIVE
CUSTOMISATION
Made-to-measure turnkey factories, plus the integration of Biesse Group solutions
with complementary software and machinery, with over 1000 systems installed worldwide.
Compact footprint
and superior
ergonomic performance.
Rover A FT in the stand-alone version is the most compact solution on the market. It enables the operator to access the machines' three sides, guaranteeing maximum ergonomic comfort and safety.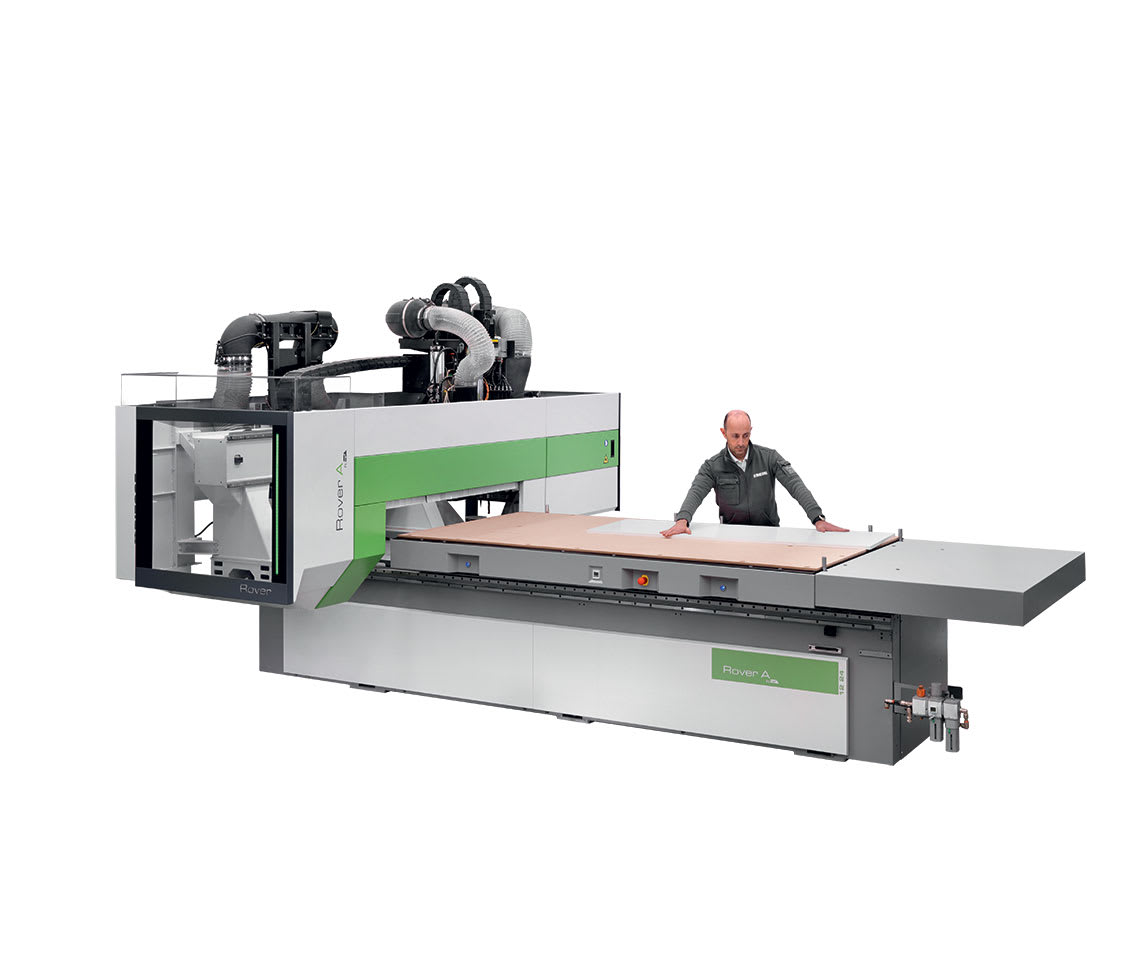 ROS
Integrated robot solutions.
Biesse offers its customers pragmatic solutions for factory automation.
ROS robotised solutions ensure a marked increase in production and total reliability of both the production process and the unloading operations, even in a wider context of industrial automation.
MAXIMUM OPERATOR SAFETY
Biesse machines are designed to enable
operators to work in complete safety.
Working unit total protection.Maximum visibility of machining operation.
LED bar with 5 colours showing machine status in real time.
Long term safety and reliability thanks to the new bumpers combined
with photocells with no footprint or mechanical wear.
Software
A single platform to manage all machine processes.
Software for ROVER A FT
B_SOLID
High-tech becomes accessible and intuitive
B_SOLID is a 3D cad cam software application that supports the performance of any machining operation thanks to vertical modules designed for specific manufacturing processes.
B_NEST
Reduced time and waste
B_NEST is the B_SUITE plugin specifically for nesting operations. It allows you to organise your nesting projects in a simple way, reducing the material waste and machining times.
The new stand-alone machining centre which has been designed not only for nesting, but also the processing of thick panels, mixed and complex production runs as well as machining of aluminium and other technological materials.