SEAMLESS
INTEGRATION.
High customisation of loading and unloading cells. Seamlessly integrated with
CNC, sizing, boring, edgebanding and sanding machines.
ROBOTISED
SOLUTIONS
Robotised solutions that can increase efficiency and production continuity,
facilitating the daily work.
OPTIMUM
INTEGRATION WITH
THE ENTIRE BIESSE
RANGE
A multitude of Biesse solutions using ROS.
MACHINING CENTRES + ROS
ROS are designed to handle the panels in predefined times and always with the same quality standard, to ensure versatility and efficiency, thereby facilitating the operator's work with the machine.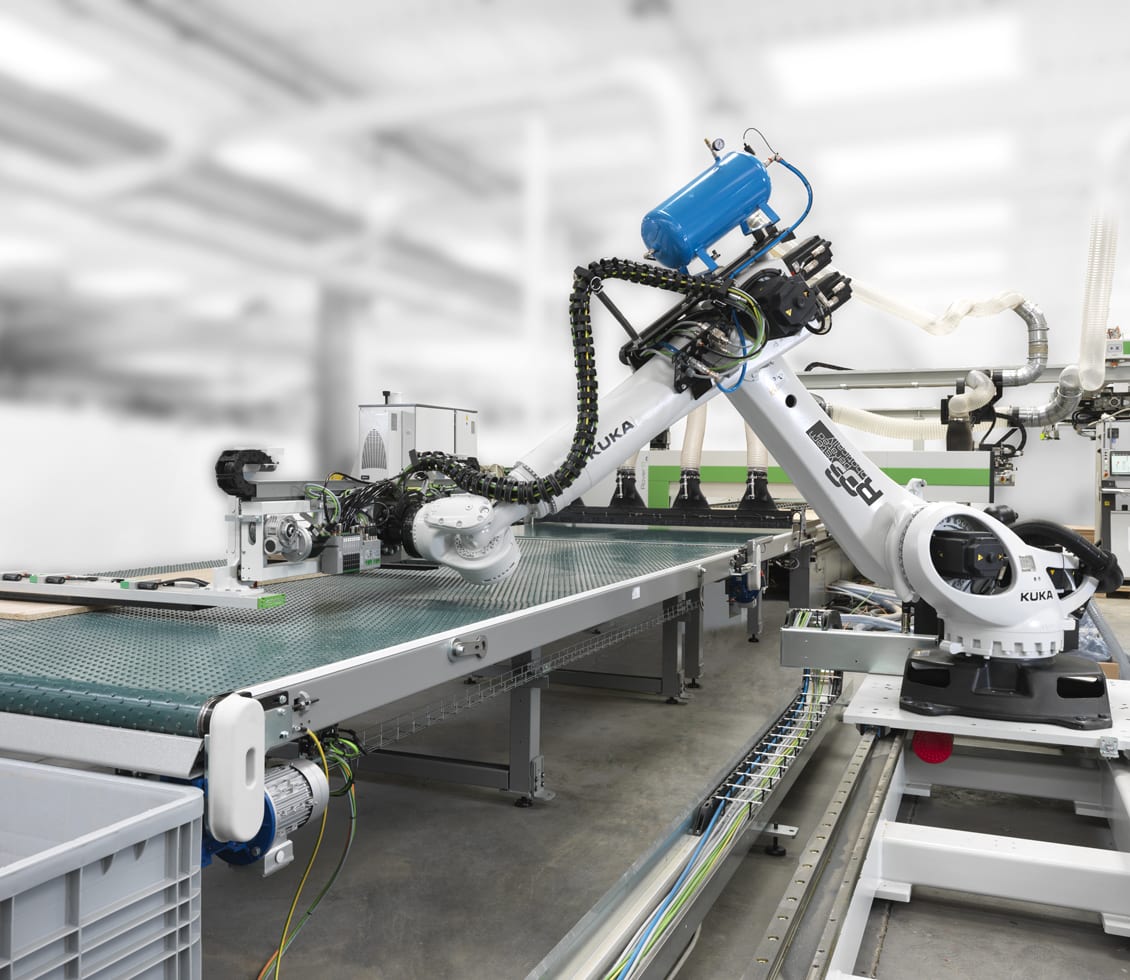 CONSTANT
RELIABILITY OVER
TIME
PANEL SAWS + ROS
Robots that increase efficiency and production continuity.
ROS take the place of the operator, handling the sectioned strips longitudinally, positioning them for cross sectioning, and sorting the finished pieces.
OPTIMISATION AND
SIMPLIFICATION OF
THE PRODUCTION
PROCESS
BORERS + ROS
Idle times are drastically reduced, and the risk of damage to the material due to panel handling by the operator is practically nil.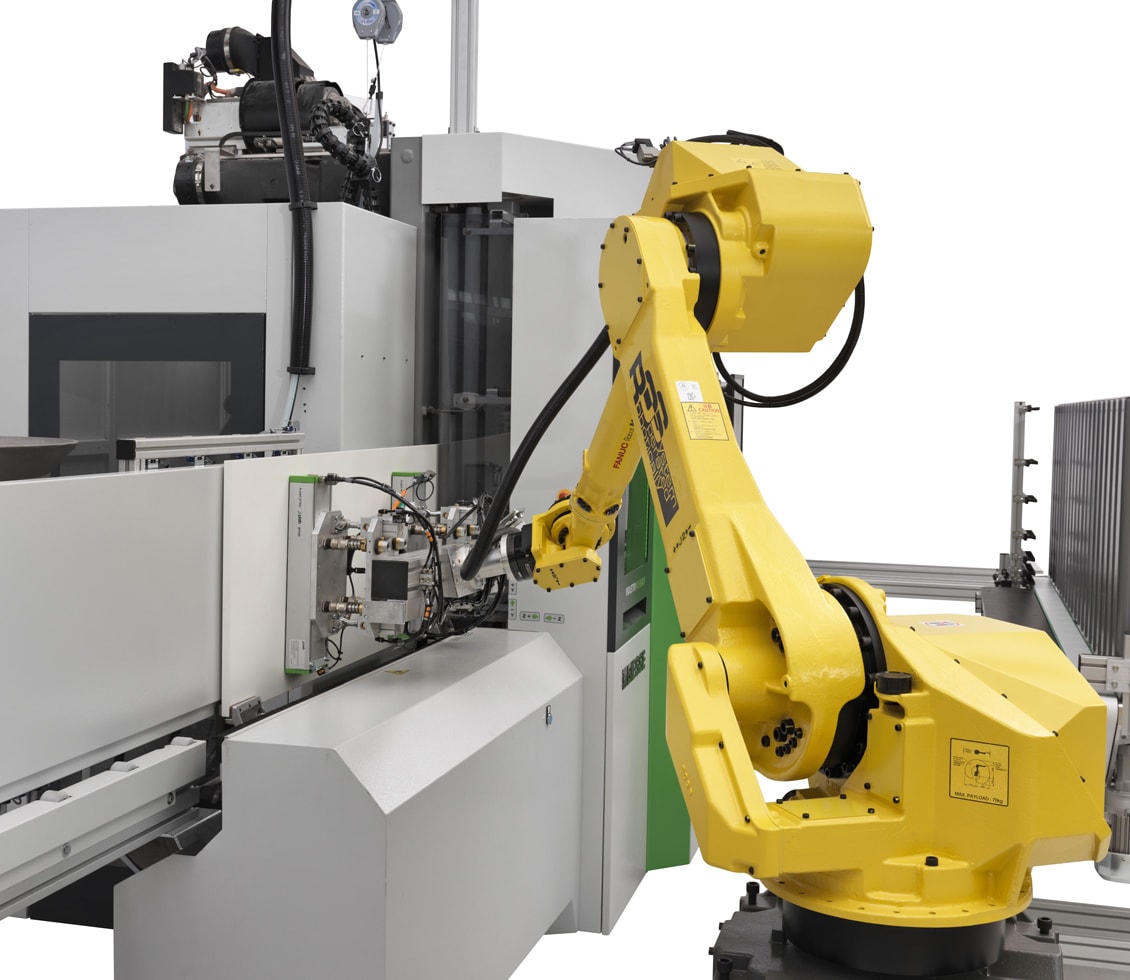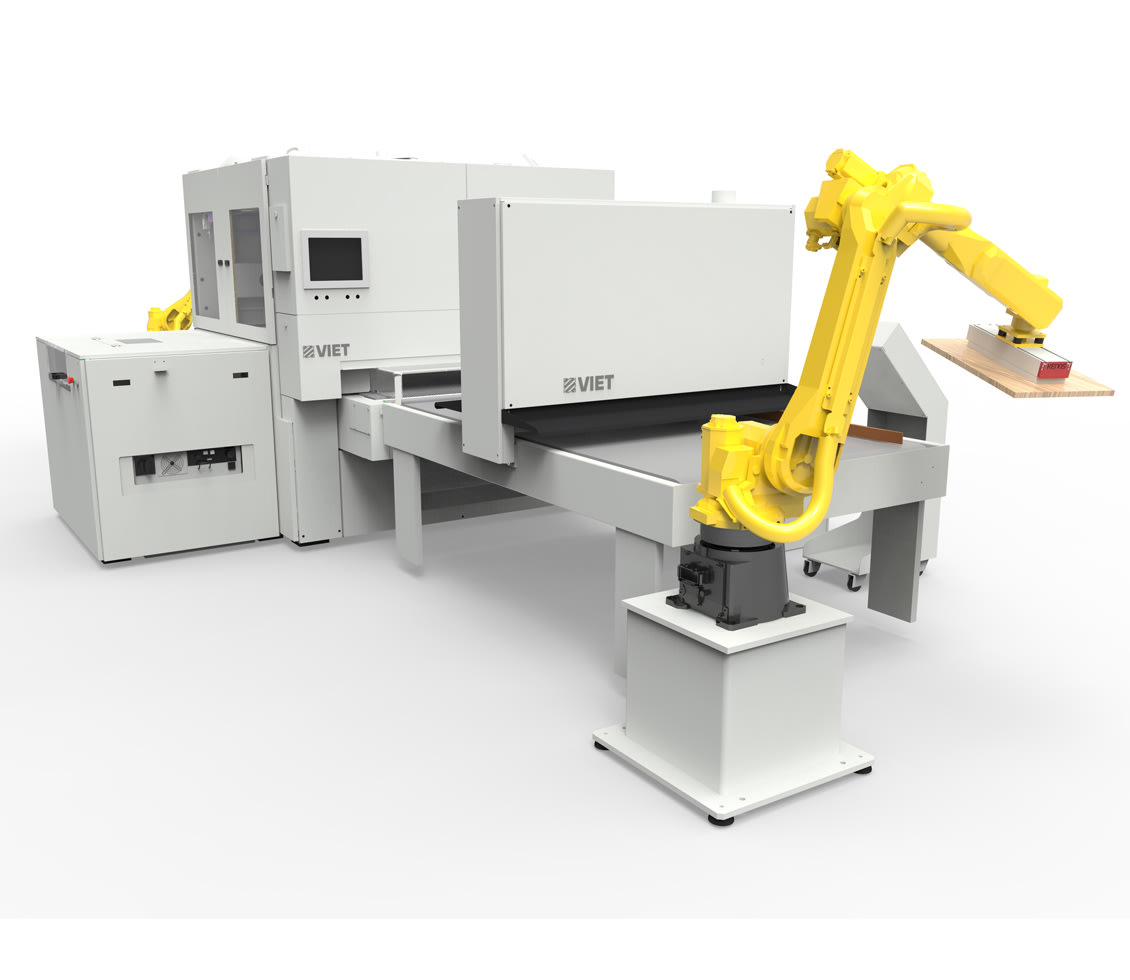 VERSATILITY AND
EFFICIENCY
SMOOTHING MACHINES + ROS
Thanks to their compact size and solidity, and their ability to move around, they can move and rotate the panels, automating the machine loading/unloading processes and allowing the operators to carry out other added value tasks.
A range of integrated solutions to meet specific productivity, automation and space requirements.
PERFECT
INTEGRATION IN
THE PRODUCTION
FLOW
INTEGRATED LINES AND ROBOTISED CELLS CONSTANTLY REDESIGN THE PRODUCTION METHODS OF TOMORROW.
Solutions like these can easily be integrated in the production flow, and are particularly suitable for in-line machining, where all their essential characteristics are brought to light.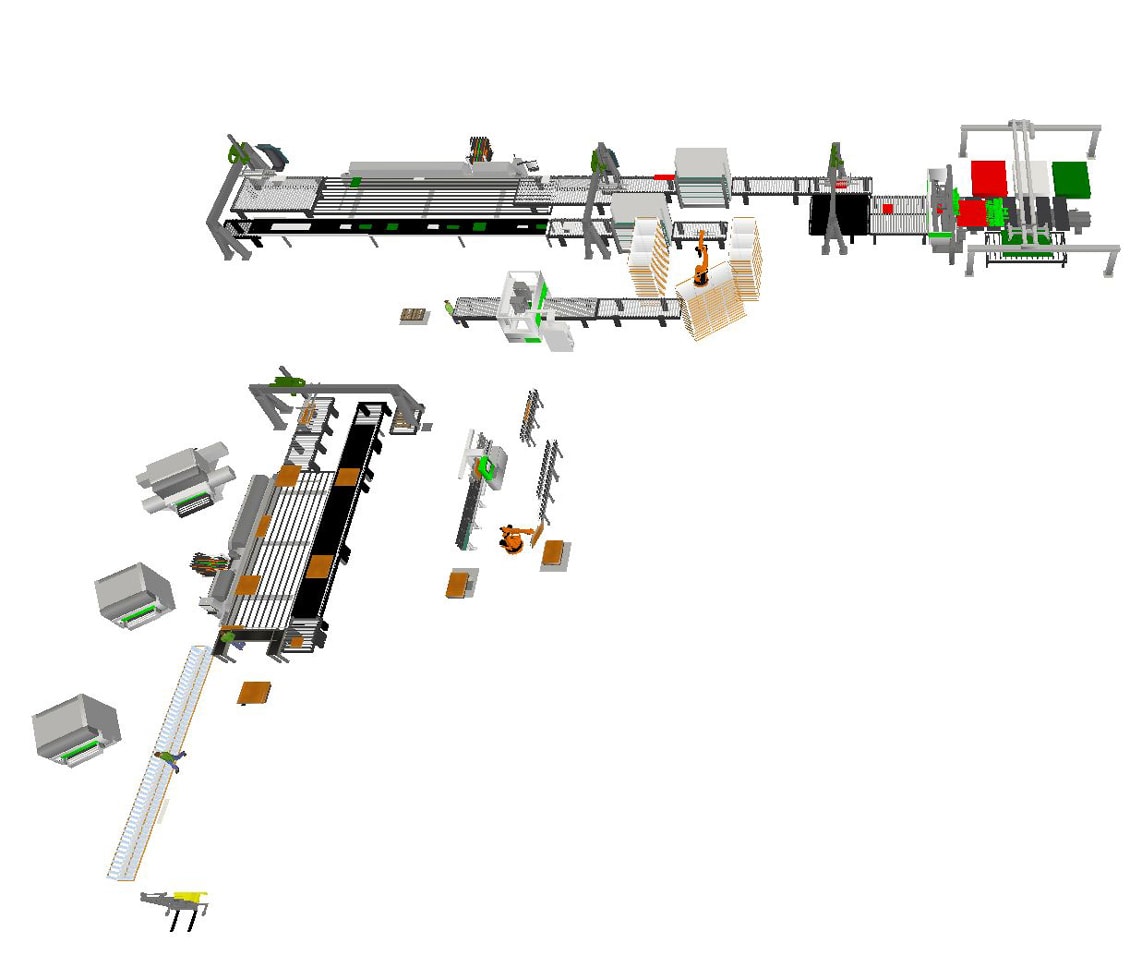 Winner W2 is the solution for medium-high performance loading and unloading lines, where high handling speed and security of panel detachment are the pre-requisites for loading continuity. Ideal for flexible boring processes, where required productivity is of 22-26 panels per minute.