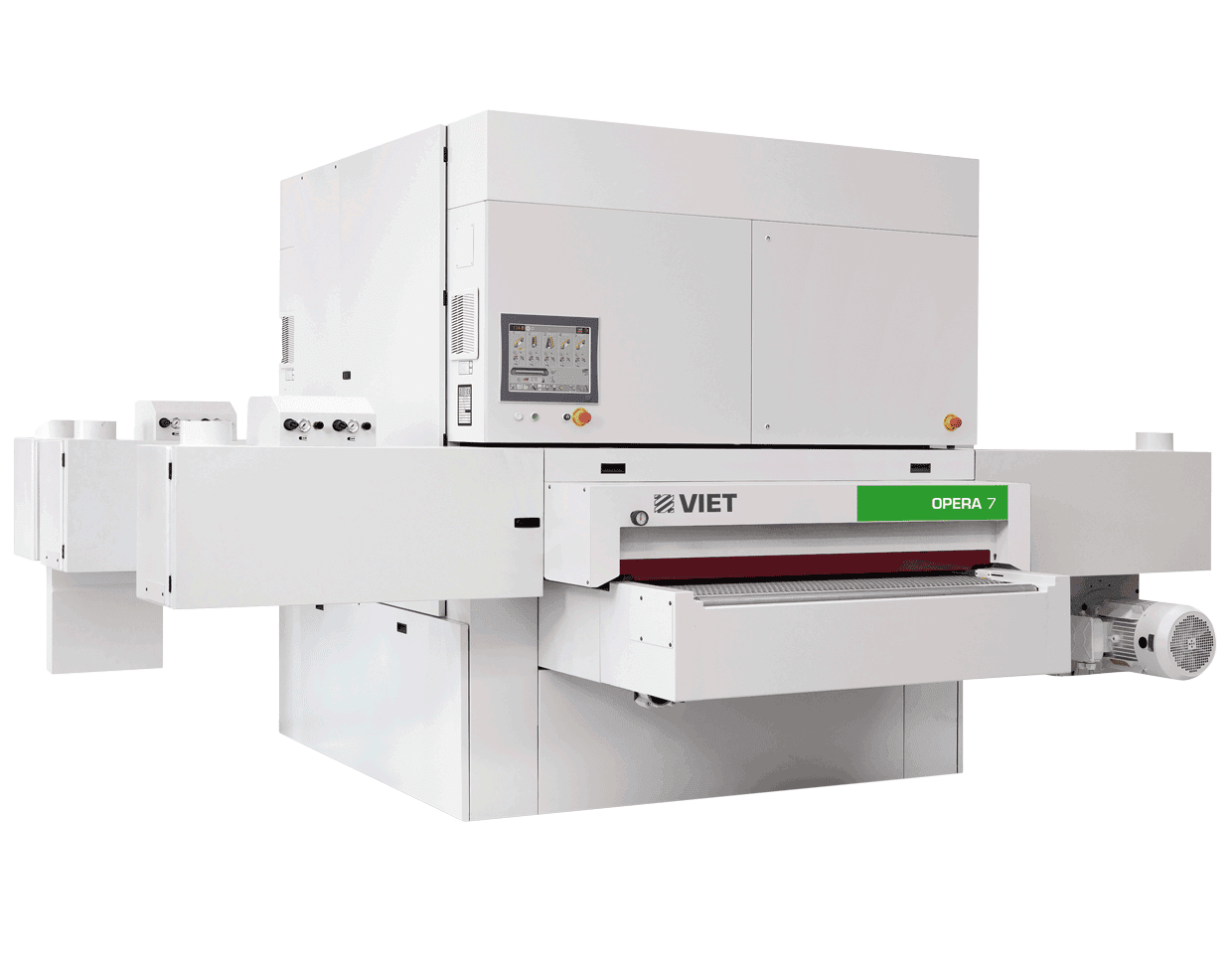 THE MOST
ADVANCED AND
HIGH-PERFORMANCE
SANDING CENTRE
ON THE MARKET
Opera 7 is a finishing centre designed for large enterprises that enables processing operations
to be performed using high-productivity automatic production systems, ensuring constant performance quality.
PERFECT
SURFACES
The High Performance technology of electronic PAD and rollers on Viet sanding machines, maintains the same sanding pressure,
adapting to different surface thicknesses whilst appllying a constant abrasive action to ensure optimum surface flatness.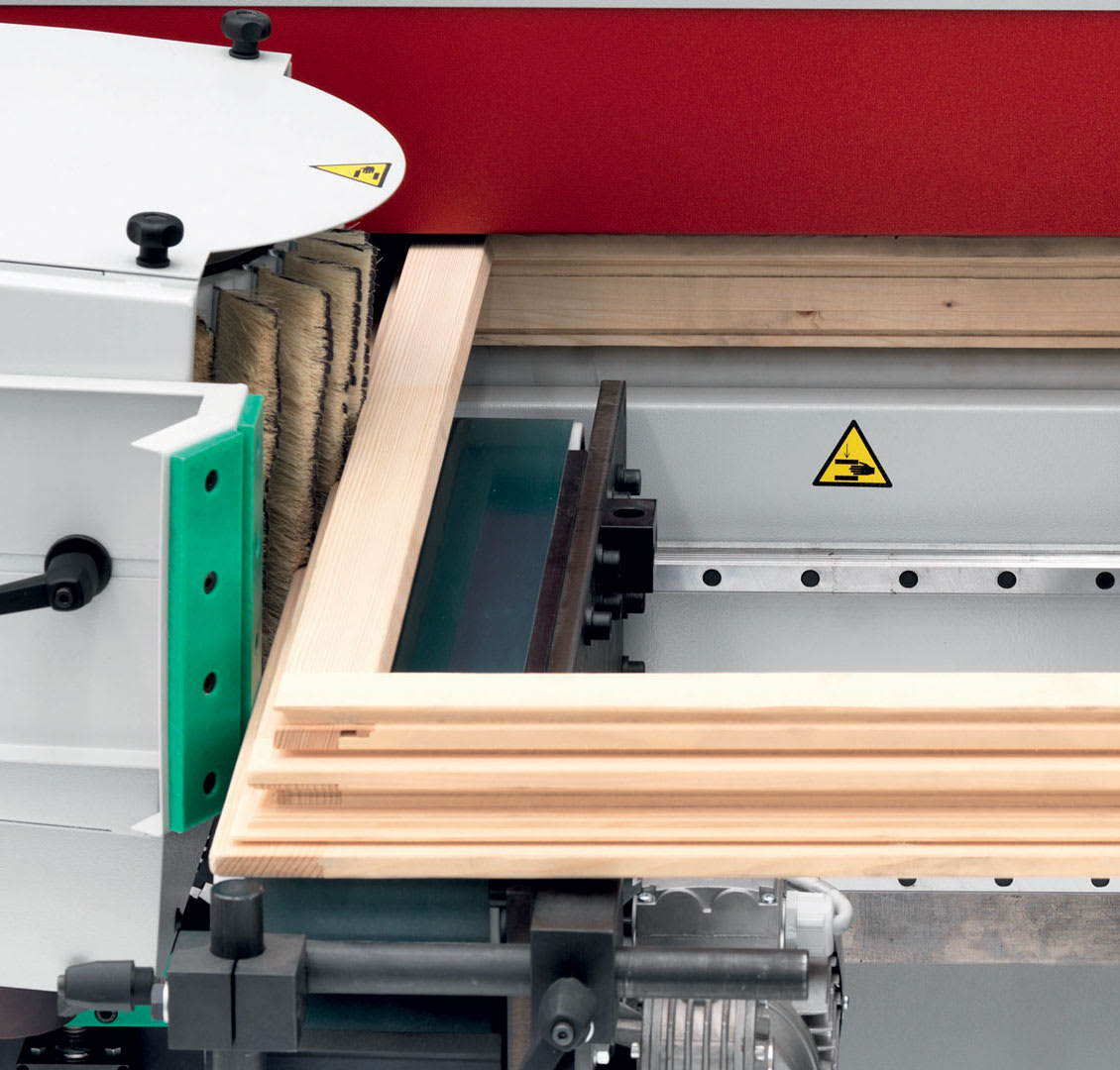 UNIT WITH VERTICAL WIN BRUSHES
Exceptional finish quality
The unit with vertical win brushes is a vertical rotating brush sanding system.
The unit enables customers to sand via a brushing action the profiles and side surfaces, ensuring an even finish.
Individual units, equipped with large cross-section brushes (300 or 400 mm), can be adjusted independently as far as side position, angle (-10° +35°) and height.
Sanding centre
for sanding
high-gloss panels
Finish and flatness reach optimal quality levels, delivering a perfect end product to the customer for subsequent finishing and polishing thanks to the option of combining working units such as the Superfinishing Pad and cross units equipped with HP and HP DUO technology.