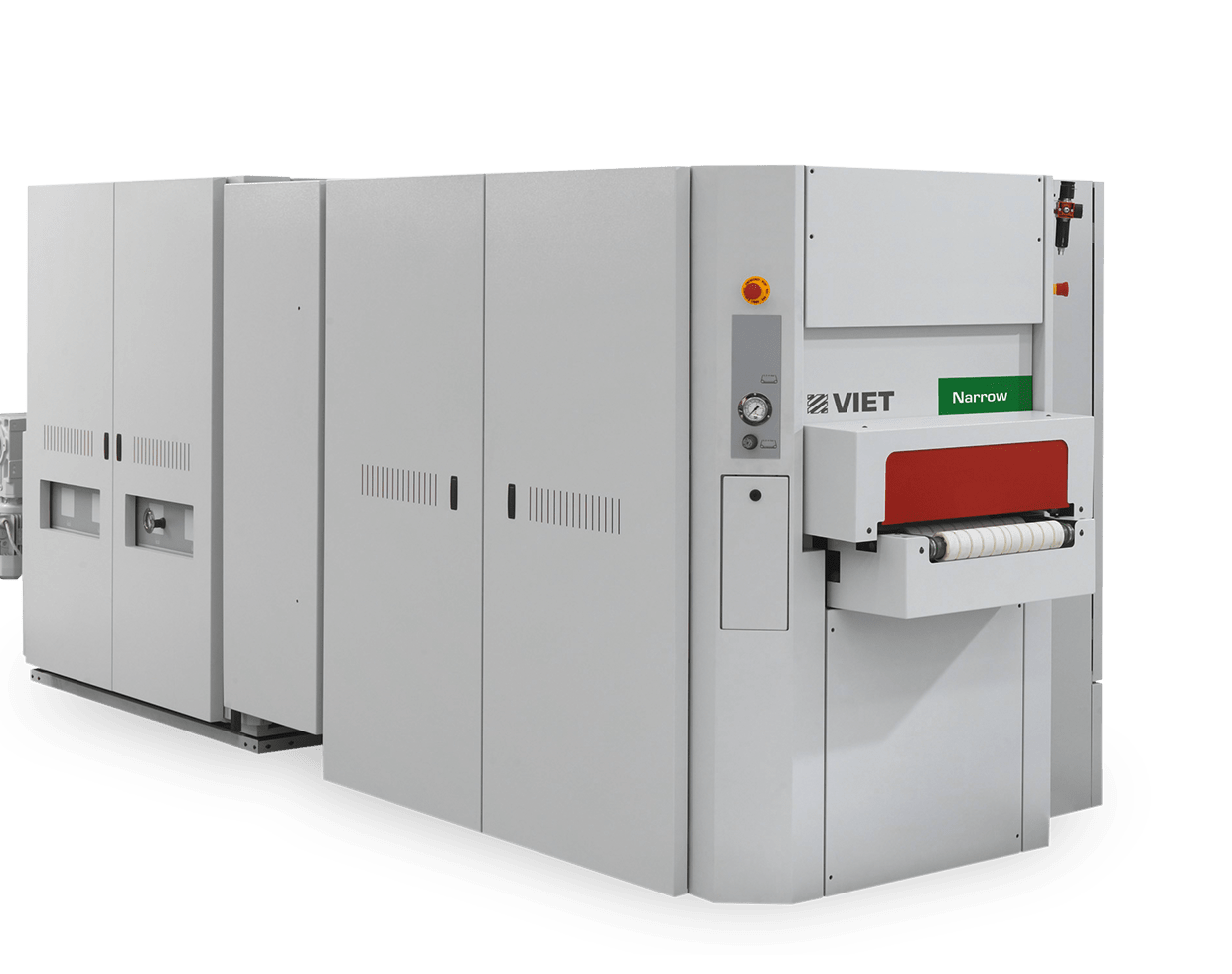 THE LINE
SOLUTION
FOR NARROW
COMPONENTS.
Narrow is a fishing centre designed for big industry, and allows for the machining of long,
narrow pieces (skirting, wood flooring, strips, frames, building beams, windows).
OPTIMISED MACHINING OPERATIONS
Upper units
Narrow is the ideal machine for the building sector, allowing beams of up to 400 mm thick to be machined.
Perfect for flooring and disassembled window elements, or long, narrow pieces.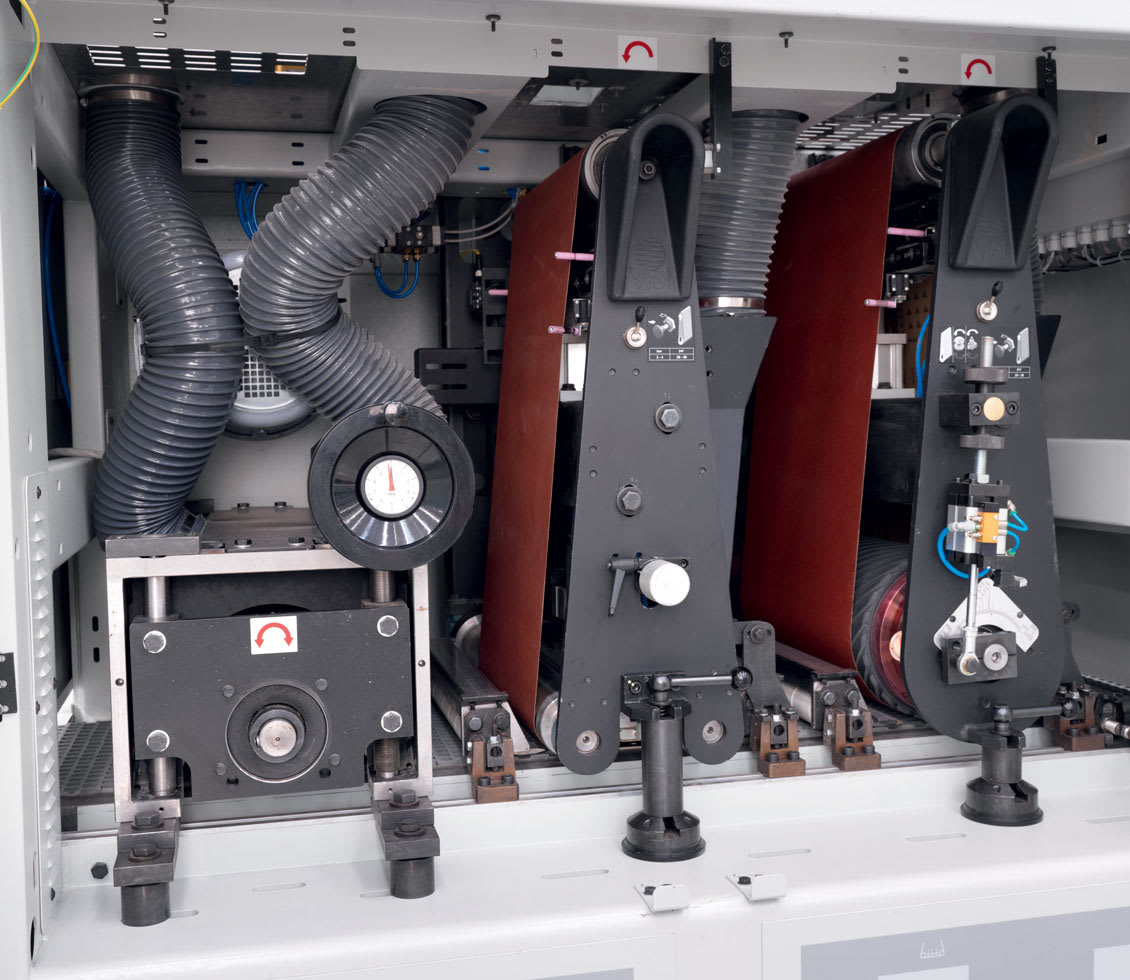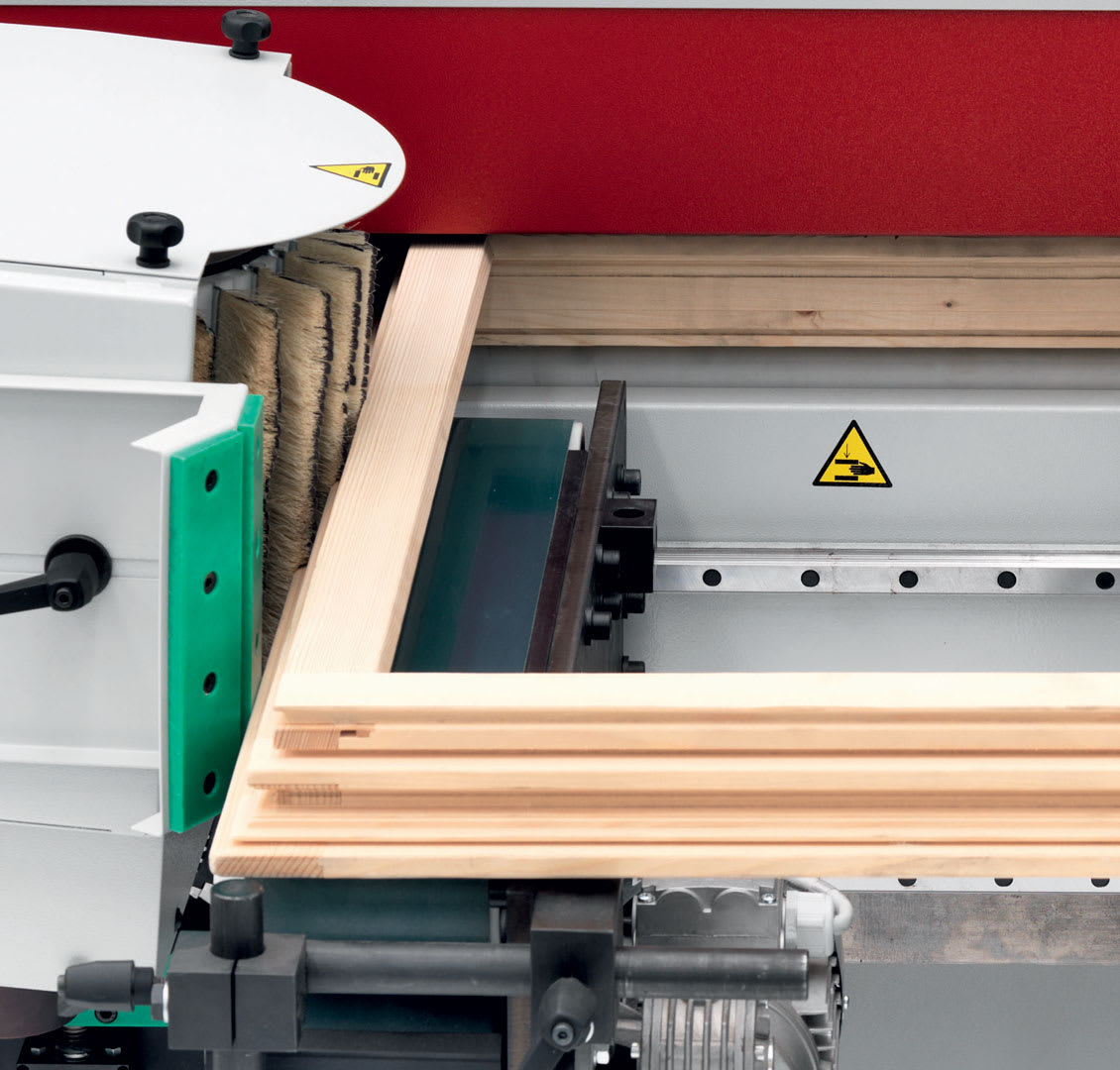 EXCEPTIONAL FINISH QUALITY
Unit with vertical win brushes
The unit with vertical win brushes is a vertical rotating-brush sanding system.
The unit enables customers to sand - via a brushing action - the object's profiles and side surfaces, ensuring an even finish.
Individual units, equipped with large cross-section brushes 300 mm), can be adjusted independently as far as side position, angle (-10° +35°) and height.