HANDLING
HANDLING SYSTEMS
Complete customisation for every process
Tradition and innovation
Thanks to the wide-ranging expertise developed in finding the most appropriate
solution to individual customers' specific requests, Biesse offers a comprehensive
range of highly reliable and highly engineered panel handling systems that can be
seamlessly integrated into any machining cell.
TURNER
Handling systems
Turner PT panel turners are ideal for high-productivity square-edging lines. 90° rotation achieved using two padded, motorised inverter-controlled cones
WINNER W3
Handling systems
Winner W3 allows loading and uploading panels in lines with high machining flexibility to manage project stacks.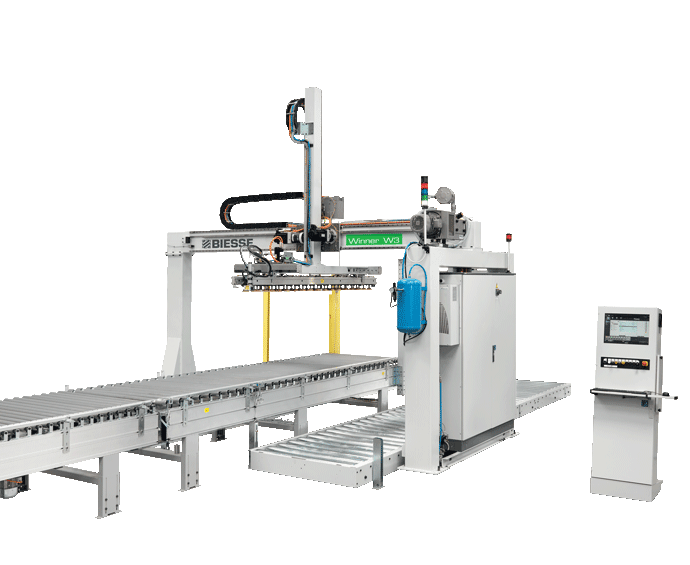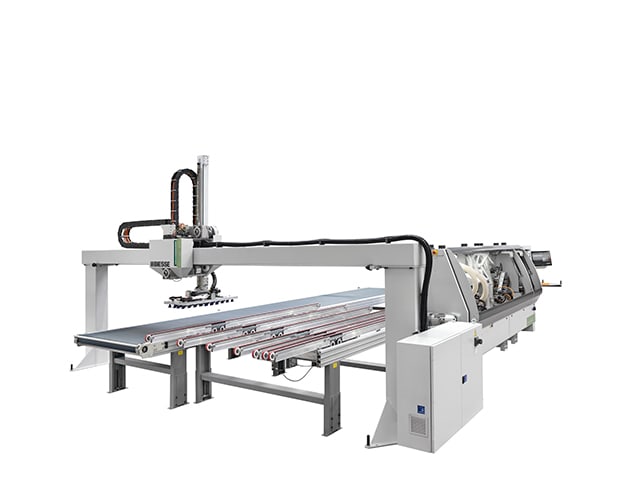 WINNER W4
Handling systems
Winner W4 is a loading system that's fully integrated with single-sided edgebanding machines for the automatic management of panels waiting to be edgebanded.
Winner W2
Handling systems
Winner W2 is the solution for medium-high performance loading and unloading lines, where high handling speed and security of panel detachment are the pre-requisites for loading continuity. Ideal for flexible boring processes, where required productivity is of 22-26 panels per minute.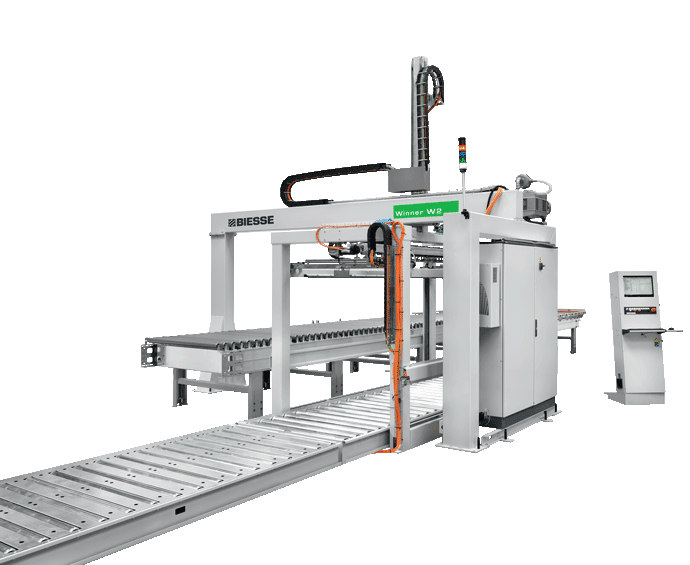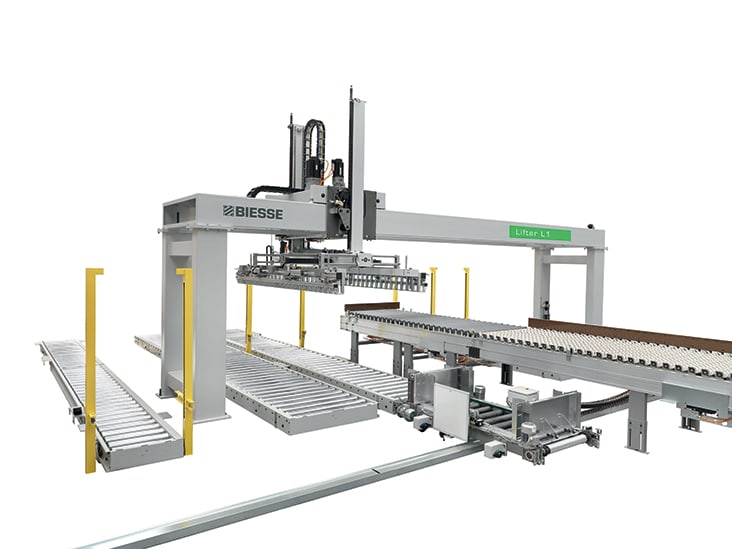 Lifter
Handling systems
Lifter, gripper unloading system for high-productivity angular cutting systems. Integrated software management for the perfect synchronisation between cutting scheme and unloading confiuration.
Winner W1
Handling systems
Winner W1 is the range of panel loading and unloading systemsfor high-performance, automated lines that is particularly suited to square-edgebanding and boring lines. Flexible confiurations that can be customised depending on customer logistic setup.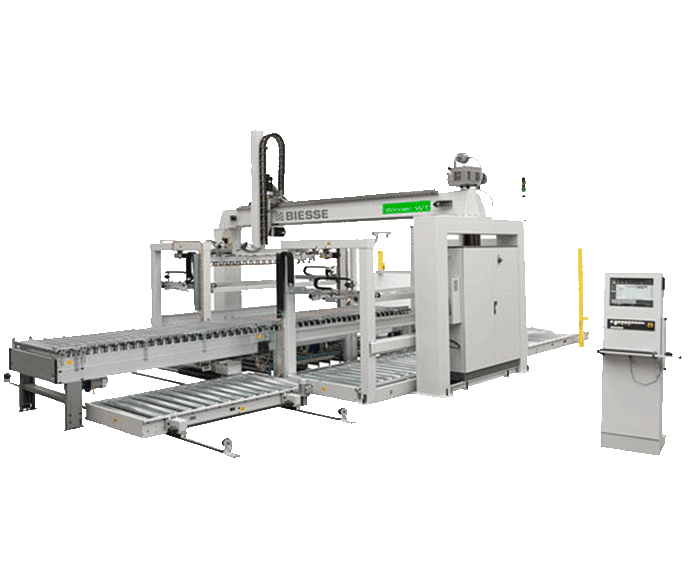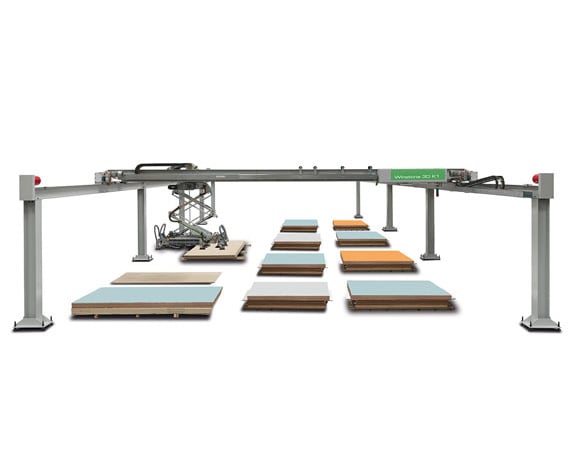 WINSTORE
Automated magazine
Winstore is an automated magazine for the optimised management of panels for large contract manufacturers, which guarantees production with reduced times and costs. It can be integrated into nesting and sizing cells with a significant increase in productivity.
Robot
Handling systems
Ideal for rail boring-insertion lines. Seamlessly integrated with CNC for the machining of doors with waste and strip management.
Keep updated
New products, events and special offers from Biesse world!