UNITEAM CK
NC processing centre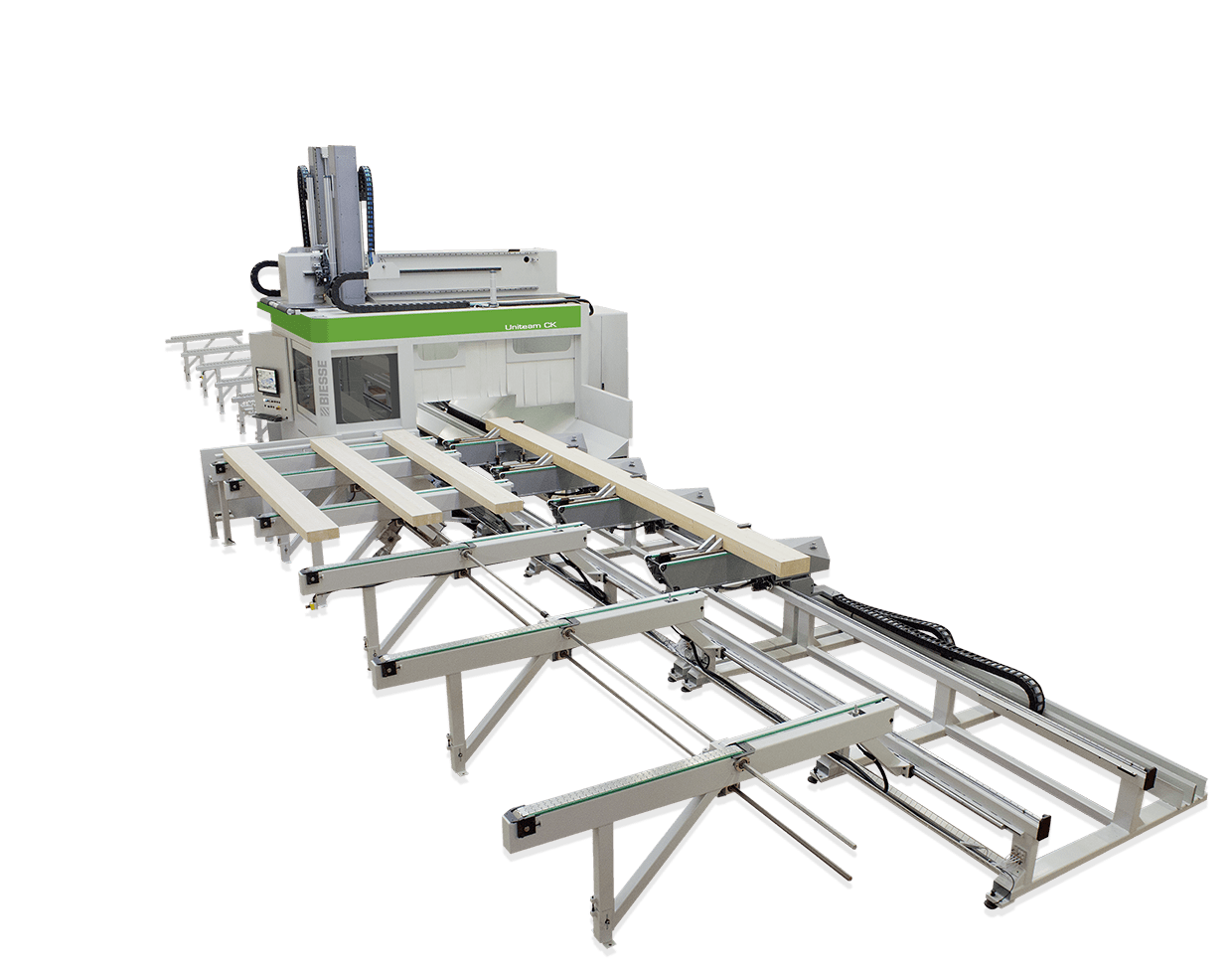 PRECISION AND
FLEXIBILITY IN A
SINGLE
MACHINING
CENTRE.
Uniteam CK is the ideal machining centre for medium and large industries that need flexibility
in order to handle all the standard cuts used in woodwork but also want to offer a solution for the complex demands of modern design.
MAXIMUM WORKING PRECISION
The Uniteam CK is equipped with a robust fixed doorway structure that houses high performance working units used for the main machining operations.
The structure includes a steel beam wel¬ded to a solid metal base. The overhead beam has a wide cross-section and was created using combined sections designed to guarantee extreme sturdiness. The mobile carriages that support the beam being processed run across the base below.
FLEXIBLE AND
PRECISE
The Uniteam CK's system for moving beams uses the controlled movement of independent clamps for optimal positioning
and to provide appropriate support for the element being machined.
Every single clamp has both vertical and horizontal clamping, which can be automatically excluded,
to allow for every machining operation required.
Precision and flexibility for a large number of machining operations,
from standard woodwork to the more complex demands of modern architecture.
Uniteam CLT 400 is a specific machining centre for CLT machining on wood for the construction industry. It's high-performing, and also extremely dynamic and flexible.
The processing centre specifically designed for CLT machining operations for woodwork construction
The work centre that can be used to machine very large beams or elements with more complex shapes.