ROVER K SMART
NC processing centre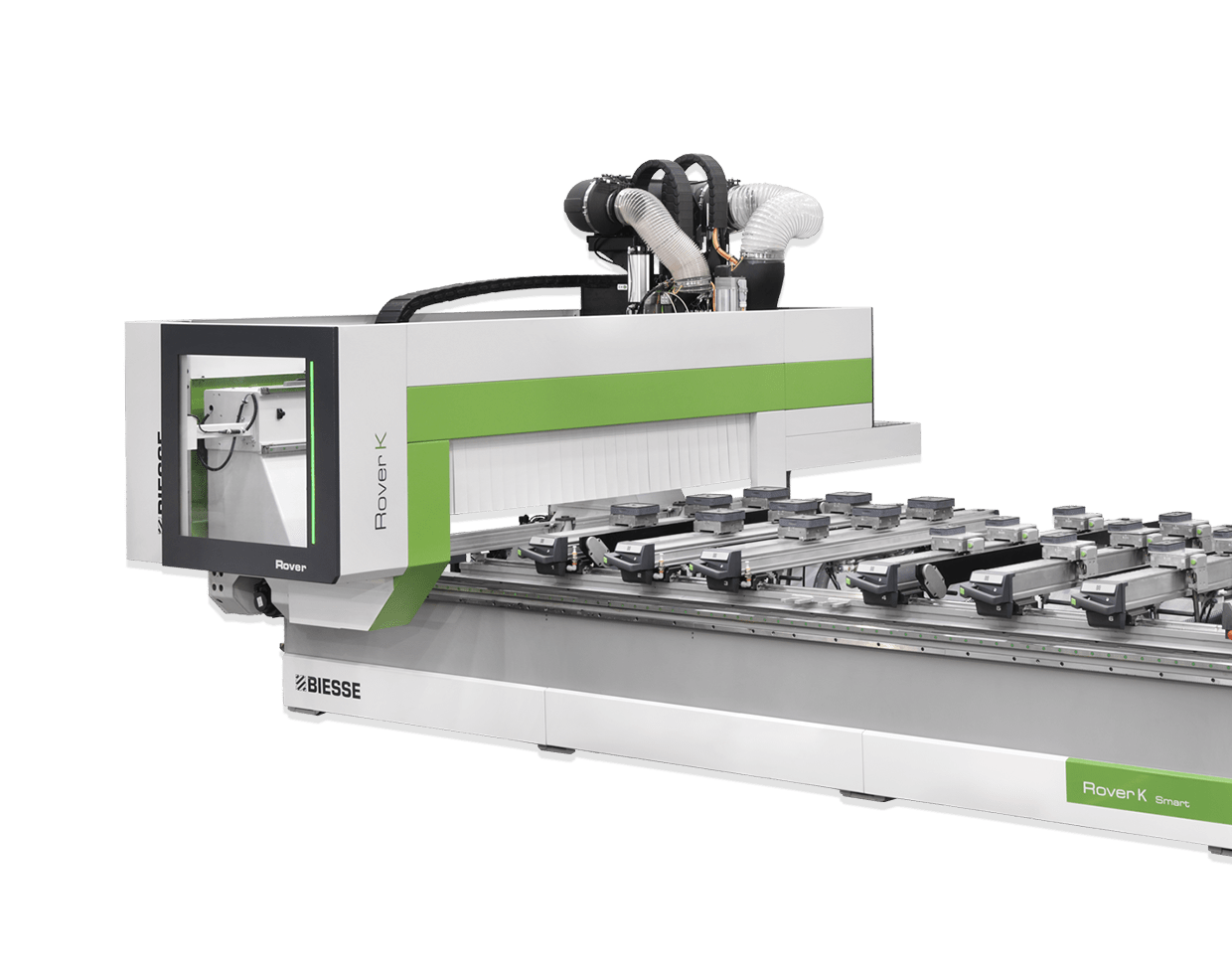 POWERFUL AND
COMPACT.
Rover K Smart is a numerical control machining centre for artisan and small to
medium sized businesses looking for simple solutions at affordable prices.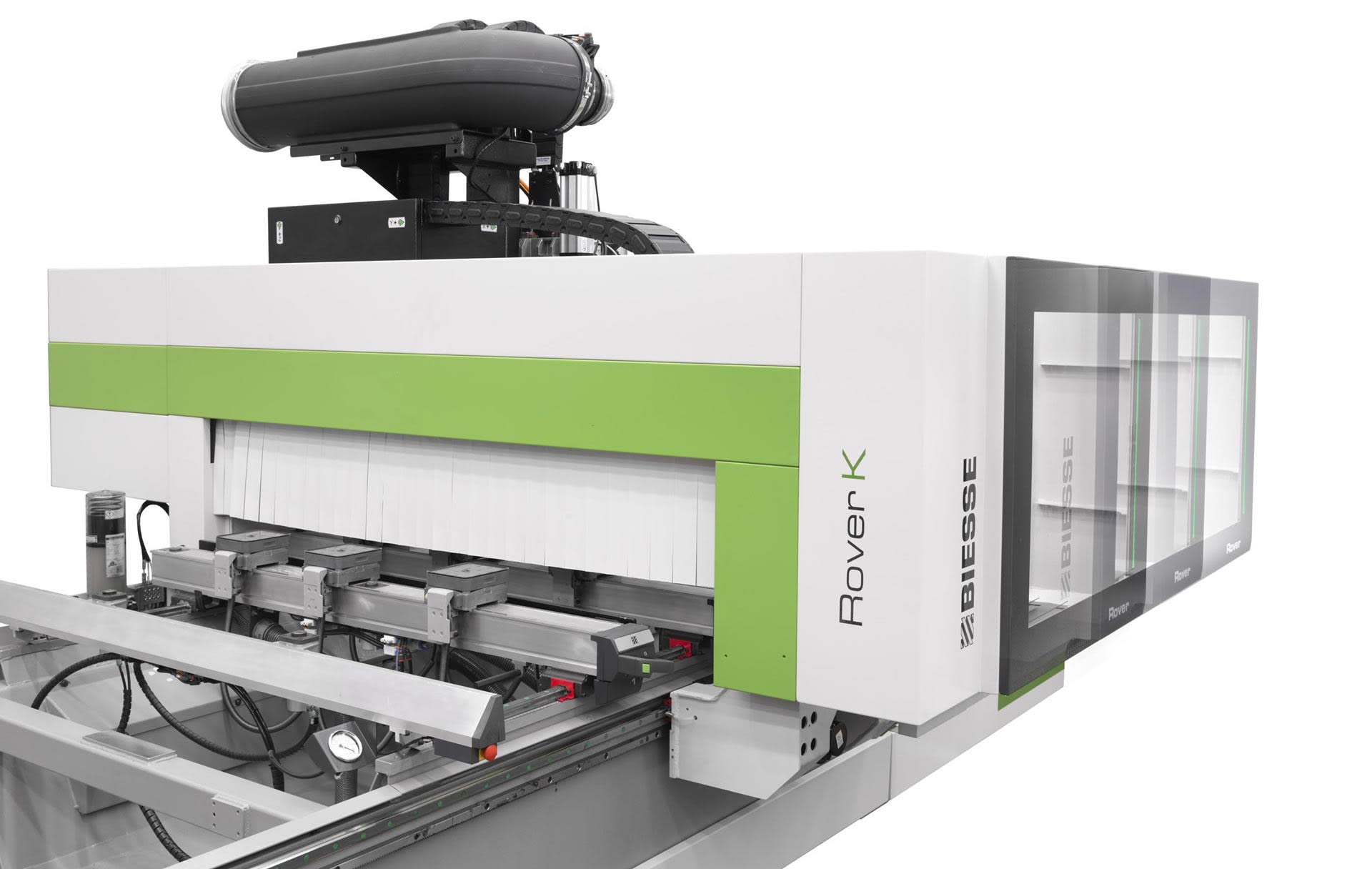 Long term quality and reliability.
The double X-axis motorisation supports high speeds and accelerations whilst ensuring high quality finish and precision.
TECHNOLOGY TO
NOT MISS OUT
ON
The Smart range for Rover has been created to meet the needs of customers looking for high performance with a limited investment. With high-level, quality components and prismatic linear guides, the work surfaces on these machines can be configured with a variety of working units and are the ideal fit for manufacturers requiring a Y 1500 mm working field and powerful 13 kW electrospindle. These features make Rover Smart machines some of the most compelling and unique solutions in their category, guaranteeing reliability and safety, with CE compliance as standard. Rover K Smart is a competitive solution for machining large panels.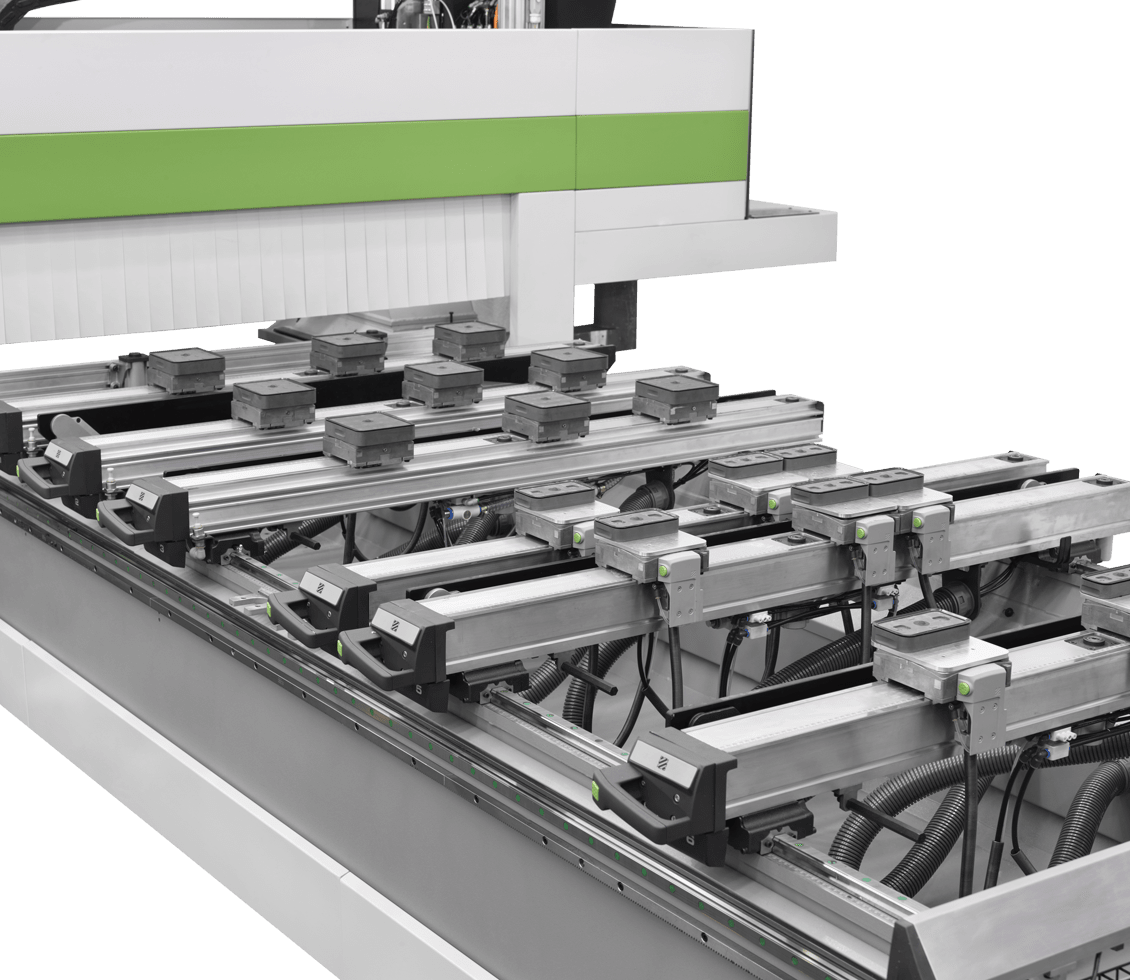 TOOLING
Easy tooling and
optimal panel hold
The Biesse work table guarantees optimum hold on the workpiece as well as quick tooling. The innovative ATS work table boasts a universal design for superb flexibility and easy configuration.
SAFETY
Maximum
operator
safety
The fully-enclosed working units with perspex window ensures total safety and maximum visibility. Pressure-sensitive floor mats for active safety: the machine continues to work consistently at maximum speed, even when the operator is present.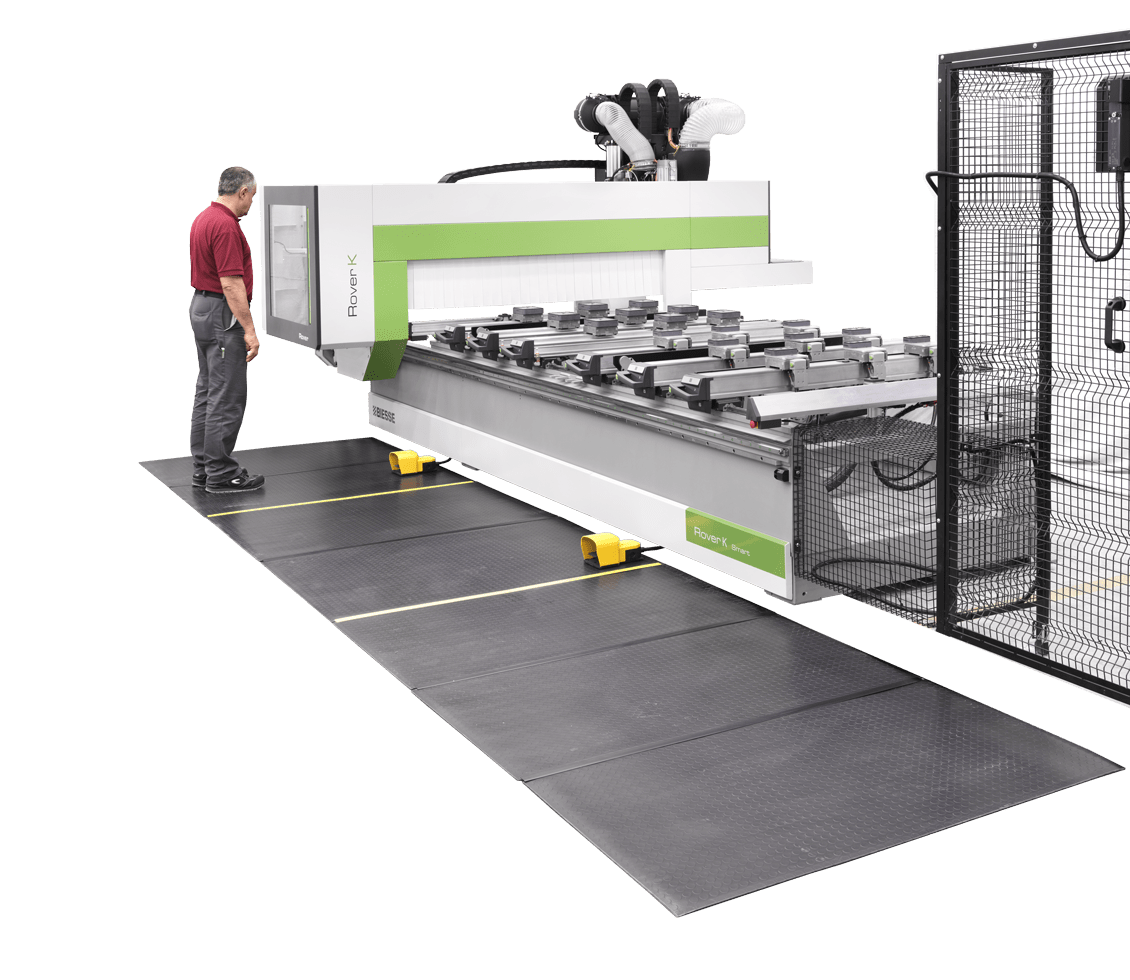 Software
A single platform to manage all machine processes.
Software for ROVER K SMART
B_SOLID
High-tech becomes accessible and intuitive
B_SOLID is a 3D cad cam software application that supports the performance of any machining operation thanks to vertical modules designed for specific manufacturing processes.
B_CABINET
Ideas take form and shape
B_CABINET is the bSuite plugin for furniture design.
Rover A 12/15 is the new NC processing centre offering top performance and flexibility. It's designed for the customer who wants to invest in a product that can process any type of element quickly and economically.