ROVER GOLD
NC processing centre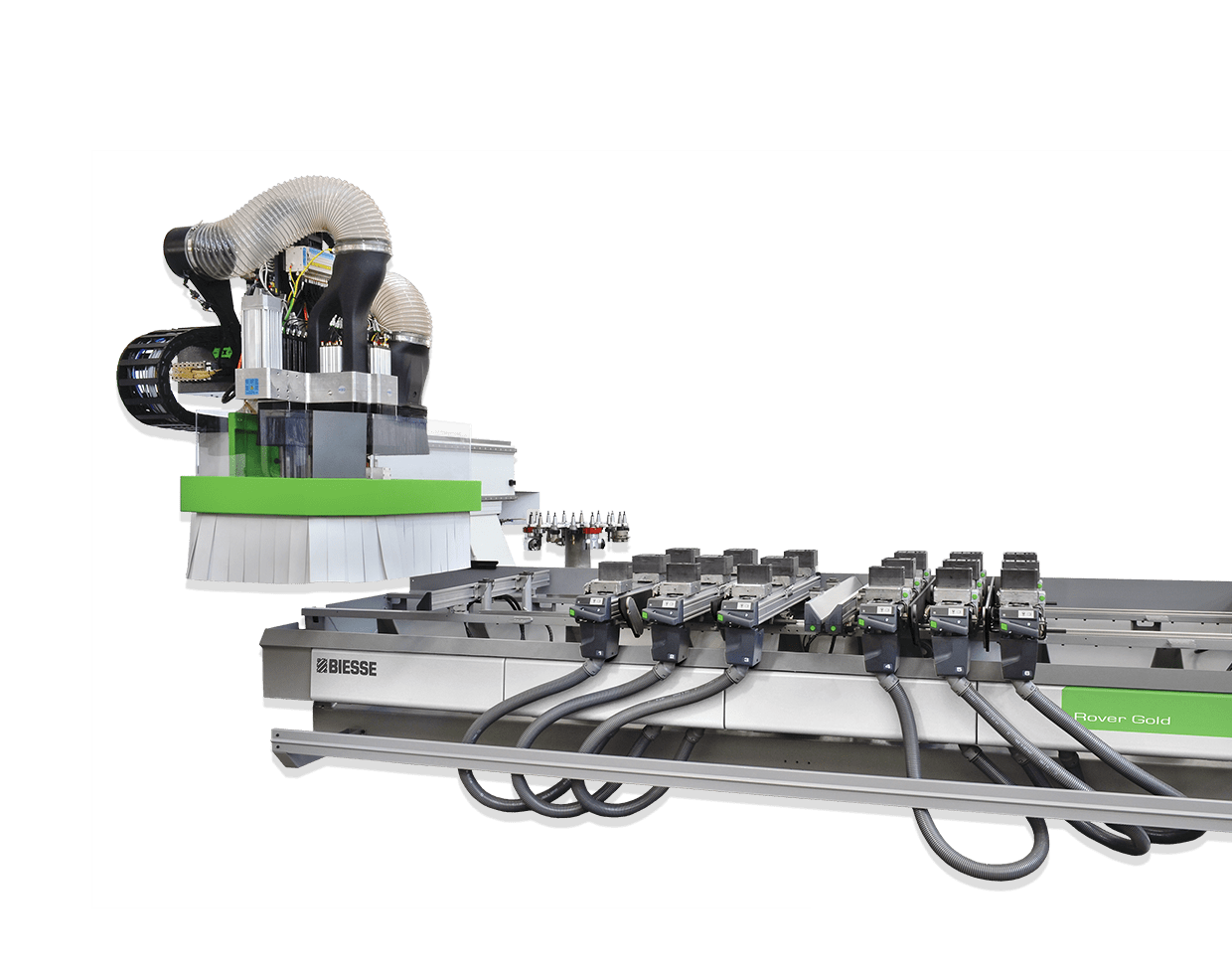 A SINGLE
PROCESSING
CENTRE FOR ALL
TYPES OF
MACHINING
OPERATIONS.
Rover Gold is the compact machining centre designed for high performances
capable of meeting various levels of production requirements. It's the ideal
machine for those who require a flexible and reliable solution.
Rover A 12/15 is the new NC processing centre offering top performance and flexibility. It's designed for the customer who wants to invest in a product that can process any type of element quickly and economically.