ROVER EDGE LINE
Modular Biesse Concept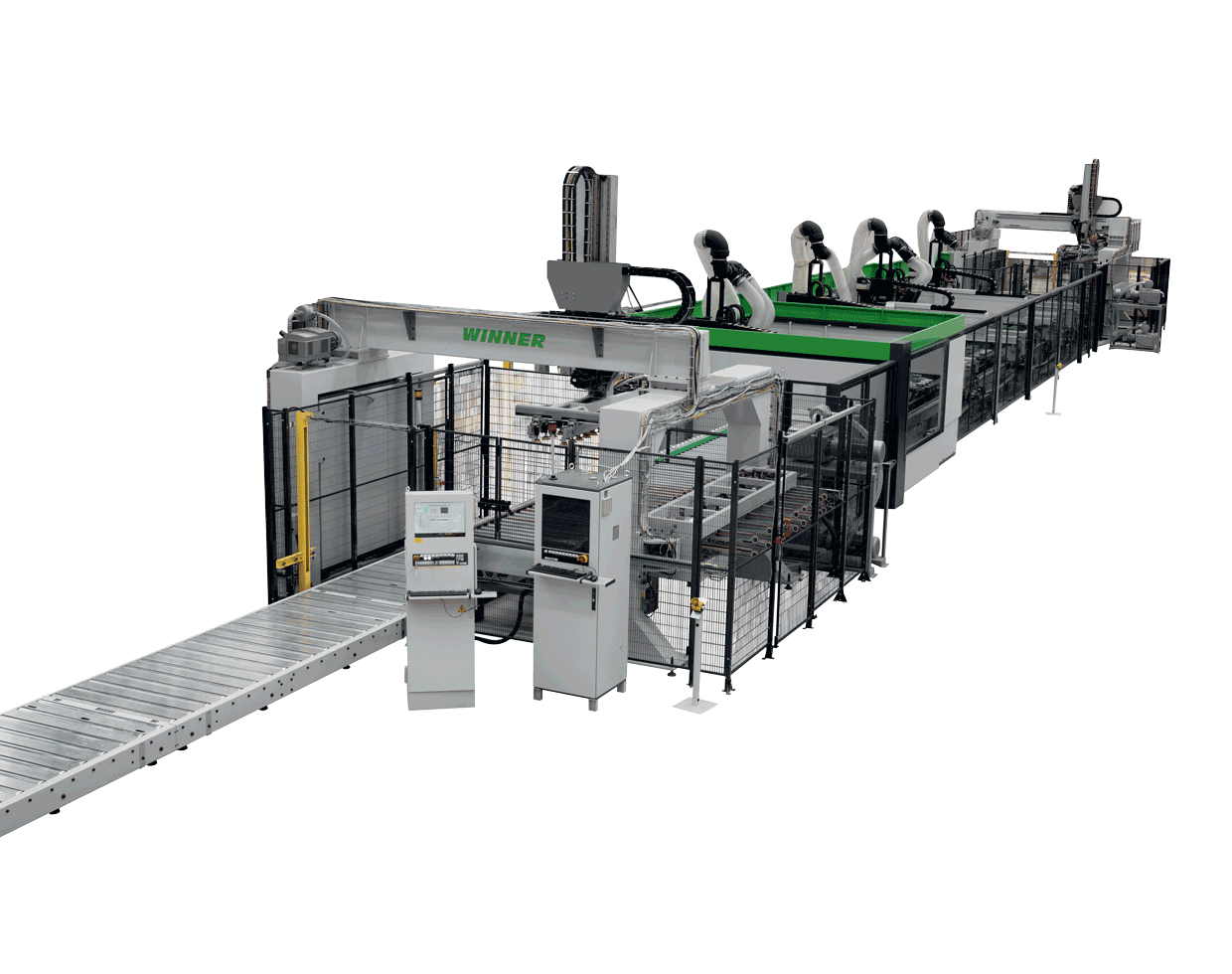 THE SOLUTION TO
OPTIMISE SPACE
AND REDUCE
COSTS.
Rover Edge Line is an innovative production line, unique to the industry, for the high volume production of edgebanded curved panels.
This solution enables greater quantities of panels to be produced using fewer machines and therefore fewer operators.
ROS
Integrated robot solutions.
Biesse offers its customers pragmatic solutions for factory automation.
ROS robotised solutions ensure a marked increase in production and total reliability of both the production process and the unloading operations, even in a wider context of industrial automation.
The new edgebanding processing centre that offers the possibility to use a single machine for carrying out all the operations on a shaped, edgebanded panel