MATERIA XC
HIGH-PERFORMANCE MULTI-PURPOSE 5-AXIS
CREATIVE
TECHNOLOGY
High precision and efficiency distinguish Materia XC,
the NC machining centre that can process isothermal materials.
The robust structure of Materia XC guarantees optimum results and constant reliability.
ROBUST
STRUCTURE FOR
TOP MACHINING
PRECISION
The rigid structure of MATERIA XC guarantees that there are no vibrations
whilst carrying out machining operations, which means perfect end products.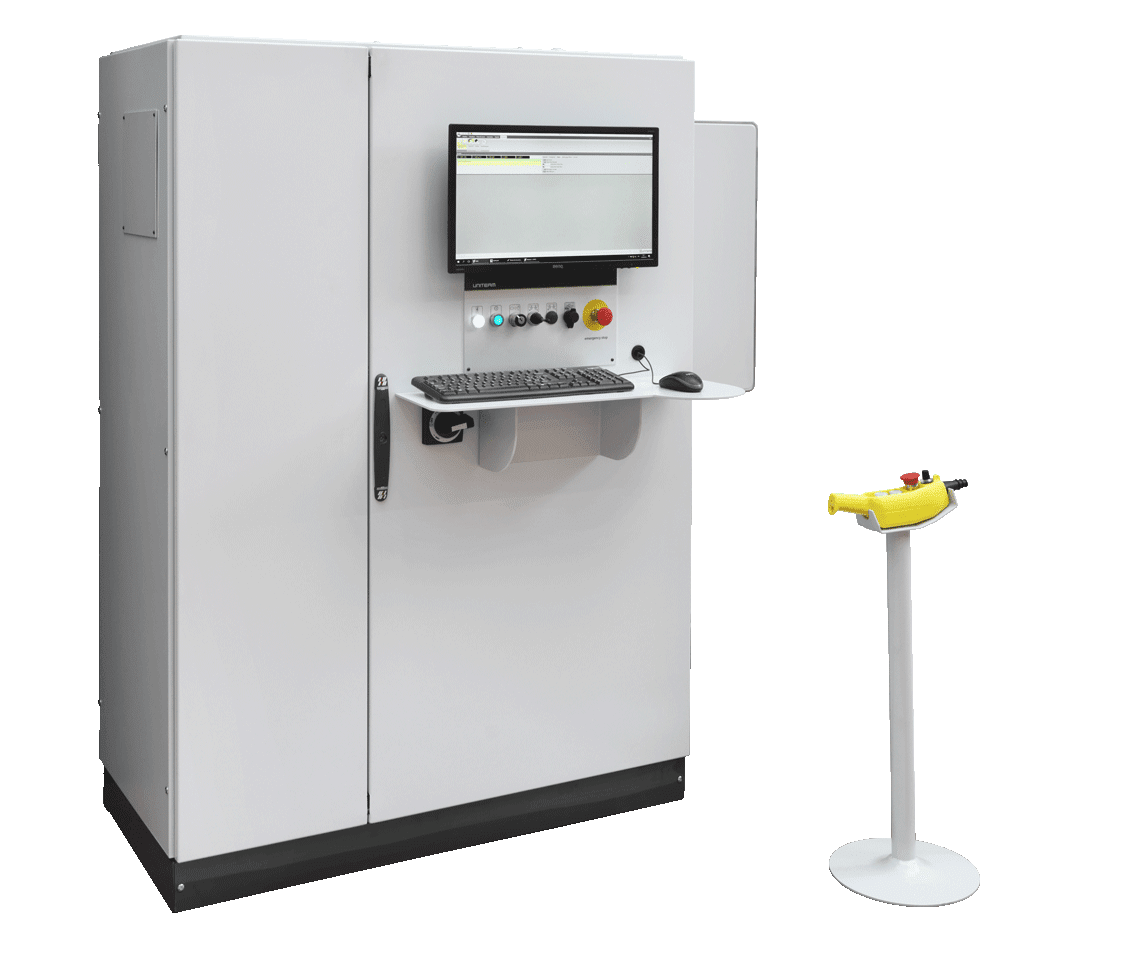 PRACTICAL,
USER-FRIENDLY
TECHNOLOGY
The MATERIA range is equipped with a very powerful NC - the pioneering Osai Open M. Thanks to its characteristics, the CNC OPEN control family allows for an excellent machining finish and optimised machining centre management.
Systems can be completely customised through graphic HMI software and embedded PLC.
MATERIA XC CAN
PROVIDE SPECIFIC
SOLUTIONS FOR
ALIGNING AND
CLAMPING THE
PANELS PERFECTLY
The panel is clamped by means of a wire-braided table made of phenolic resin, and the relative vacuum system.
The work table is sub-divided into 6 or 8 vacuum areas powered by 4 pumps (each 250m3/h) to guarantee optimum clamping.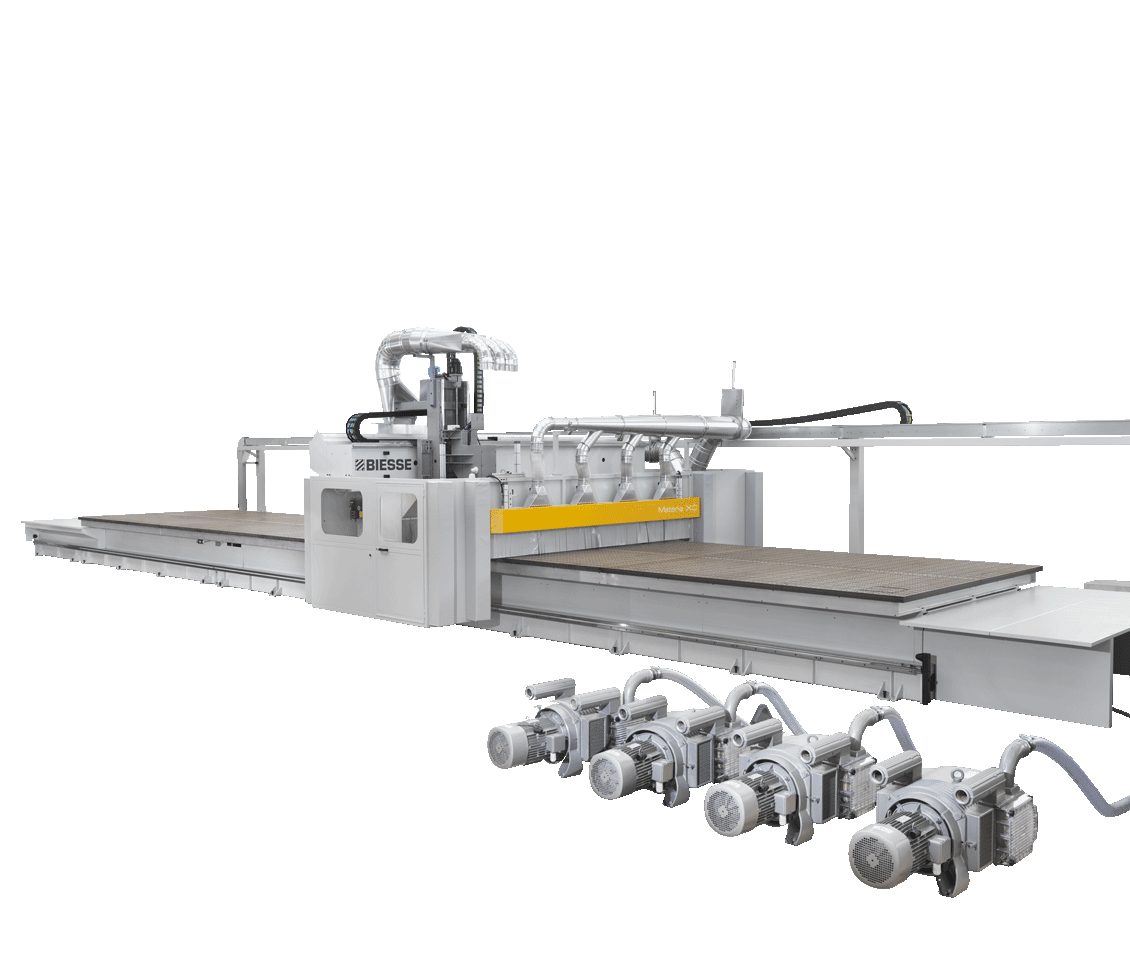 The Materia MR is the 5-axis machining centre with mobile gantry. Extremely versatile and precise, it has been designed for high-speed machining of light materials: large panels of resins, composites and aluminium.