MATERIA MR
HIGH-PERFORMANCE MULTI-PURPOSE 5-AXIS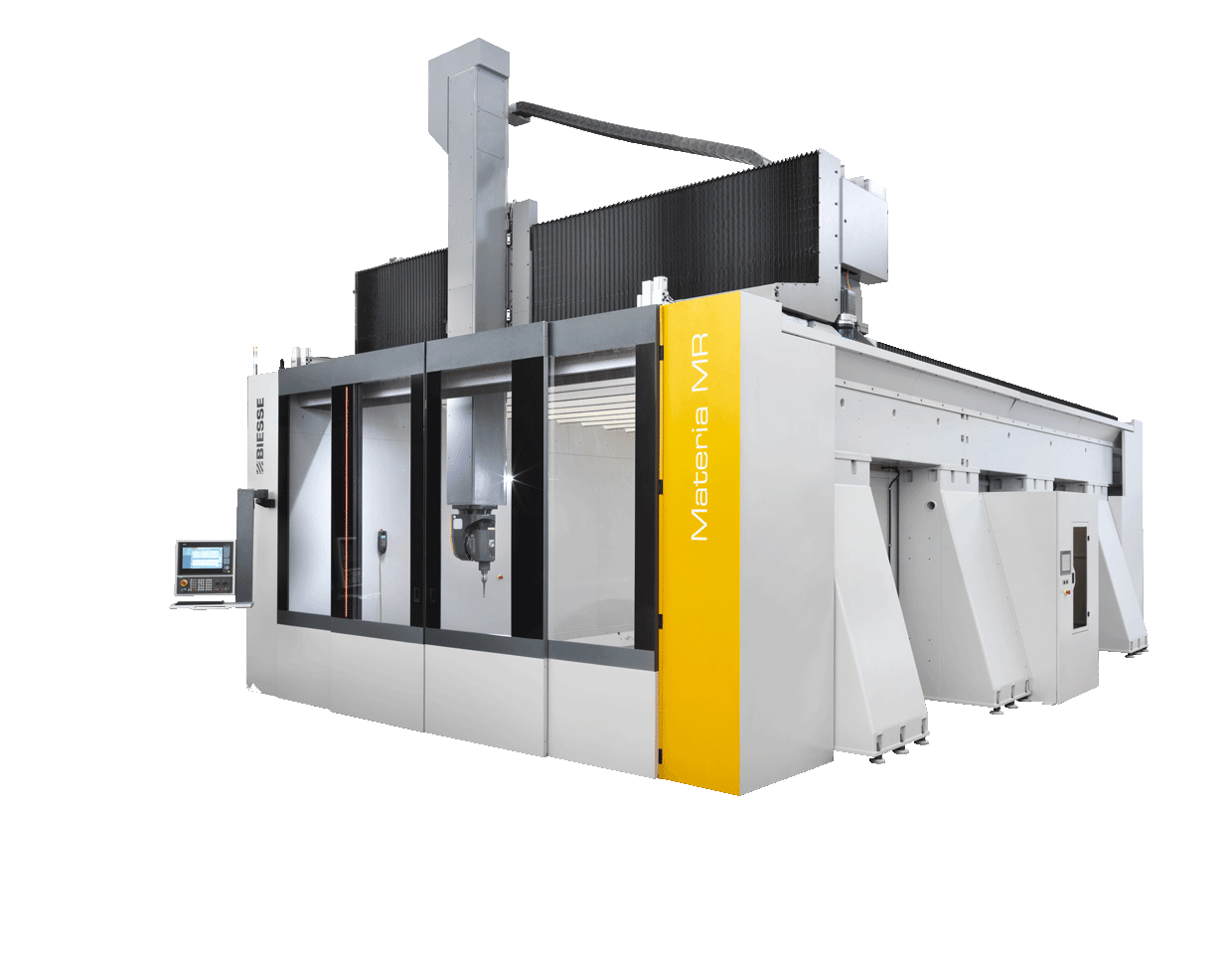 MAXIMUM
RELIABILITY AND
ROBUSTNESS.
The use of linear guides and precision bearings, the direct coupling between the pinion
and the rack and the Master/Slave solution enhance the stiffness of the structural elements of the machine,
ensuring high finish quality and machining precision.
NO MARGIN FOR
ERROR
Versatility, precision and impeccable finishing are the key strengths of the Materia MR range.
A numerical control processing centre that can perform light machining operations on large components
made from a wide range of composite materials, guaranteeing constant precision and reliability.
USER FRIENDLY
New console with touchscreen interface, fully integrated with the machine (no obstruction on the ground).
Simple and intuitive.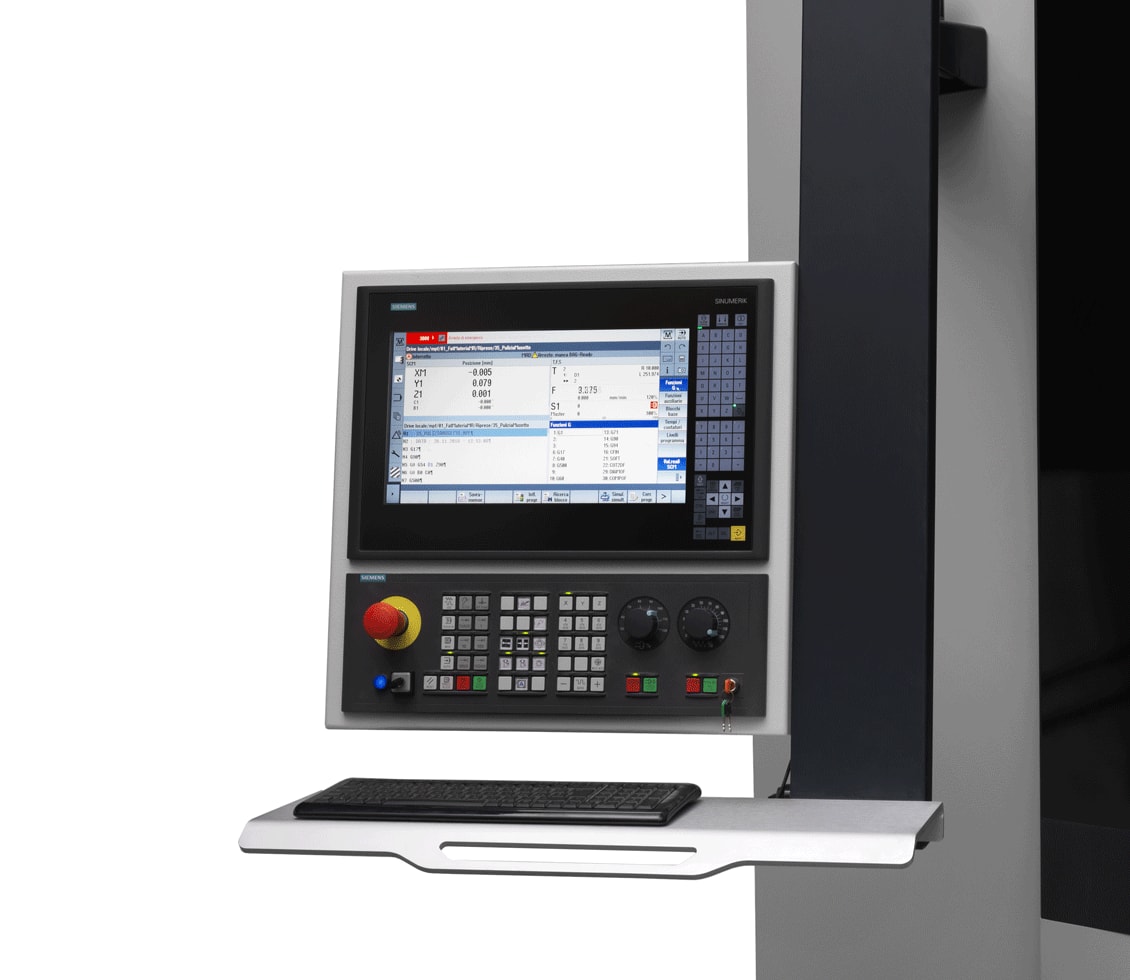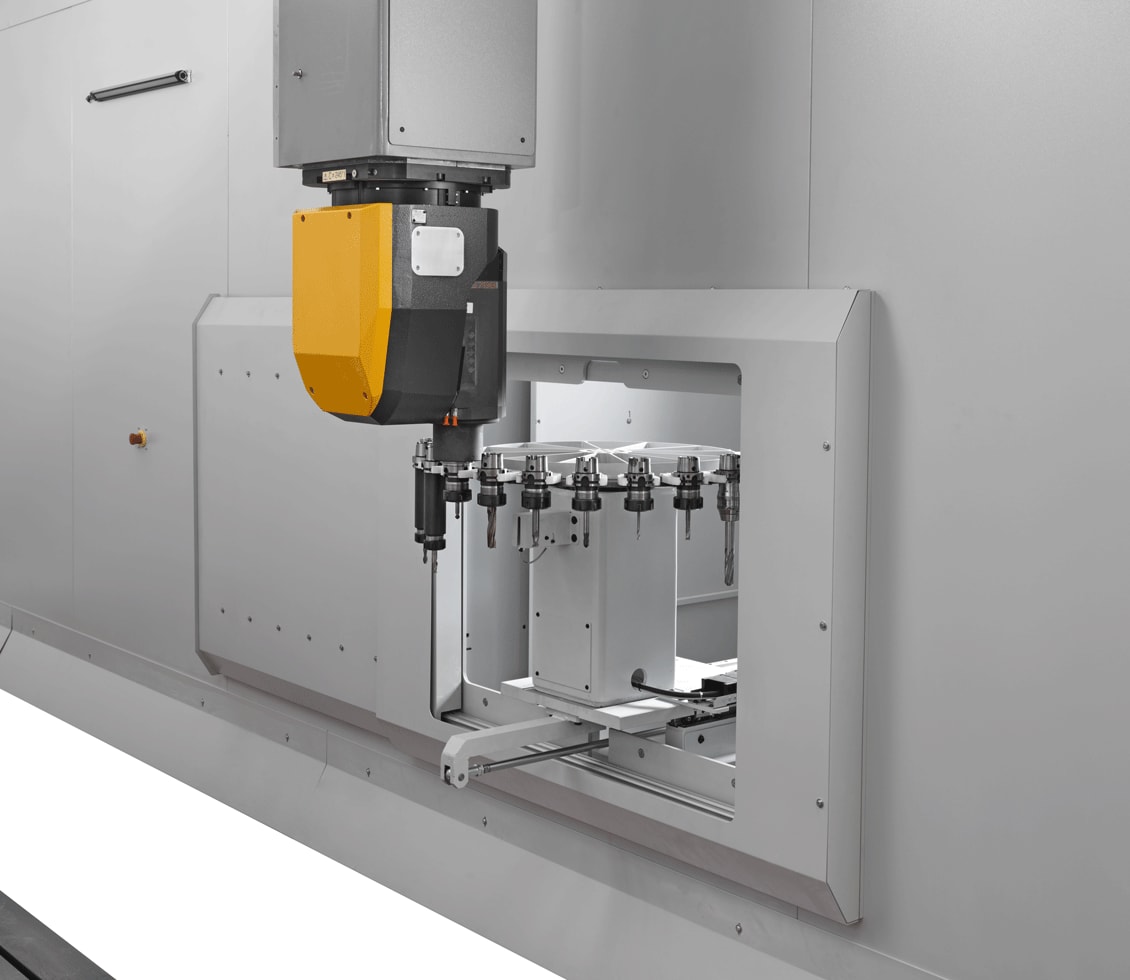 MAXIMUM EASE OF
LOADING TOOLS
The machine can be fitted with several rotating tool magazines, each holding 24 tools.
Materia XC is a 5-axis machining centre with a mobile gantry, specifically designed for machining isothermal fittings on vans, articulated lorries and semi-trailers.