MATERIA LD
High-performance multi-purpose 5-axis processing centre
HIGH SPEED AND
POWER
The Materia LD is an extremely versatile 5-axis gantry processing centre with mobile crossbar,
designed to meet the most varied high-speed machining requirements in the field of plastic
and composite double edge trimming, high-speed milling of resin or aluminium models, and the prototyping of moulds.
Particularly recommended for the automobile, aerospace, nautical, motor-sport and moulding sectors.
ELECTROSPINDLES
High power
The high-performance electrospindles allow a host of different materials (plastic, resin, compound and aluminium) to be machined.
CREATIVE
TECHNOLOGY
Versatility, precision and dynamism are the strengths of the Materia range.
Numerical control processing centres that can handle very diverse plastics and composites,
guaranteeing precision and constant reliability.
TOOL CHANGE
Reduced tool change time
The tool magazine is located underneath the gantry bridge to reduce the tool change time.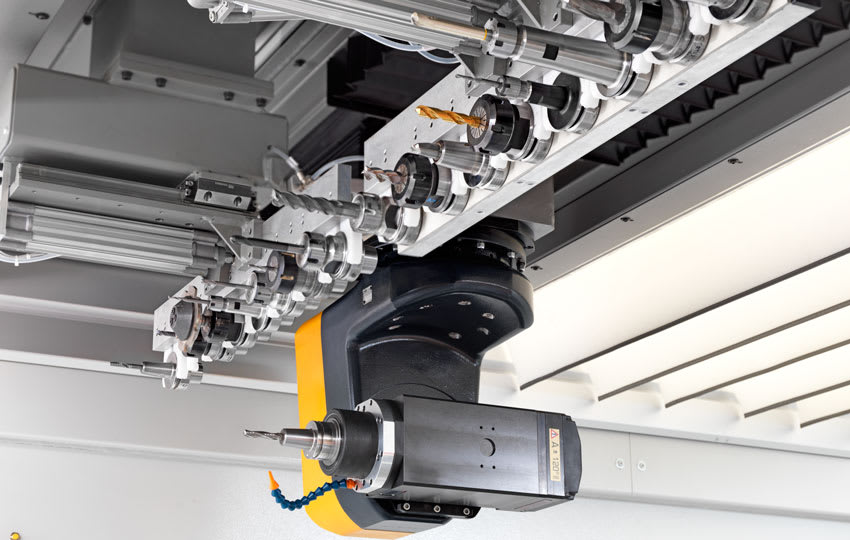 The machine can be fitted with one, two or three tool magazines, each holding 8 tools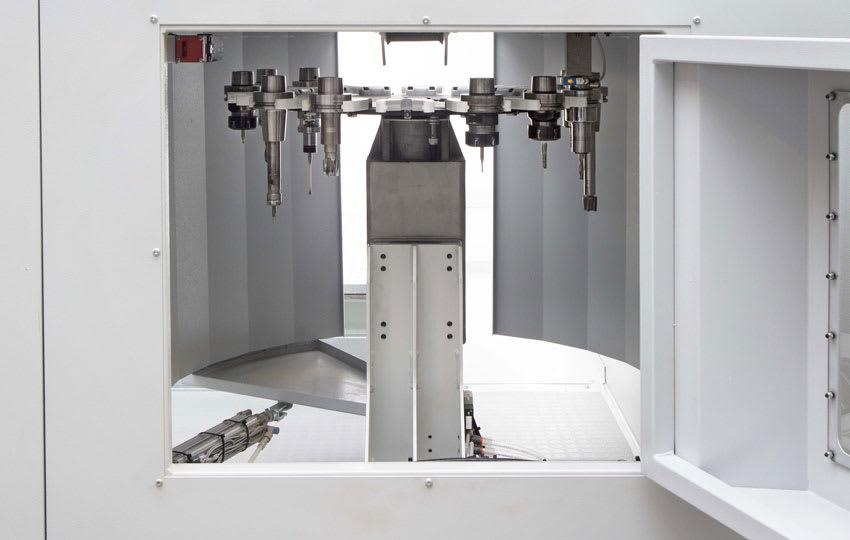 The machine can also be equipped with a rotating magazine (holding up to 16 tools) on the right-hand side to facilitate tooling operations
Materia XC is a 5-axis machining centre with a mobile gantry, specifically designed for machining isothermal fittings on vans, articulated lorries and semi-trailers.