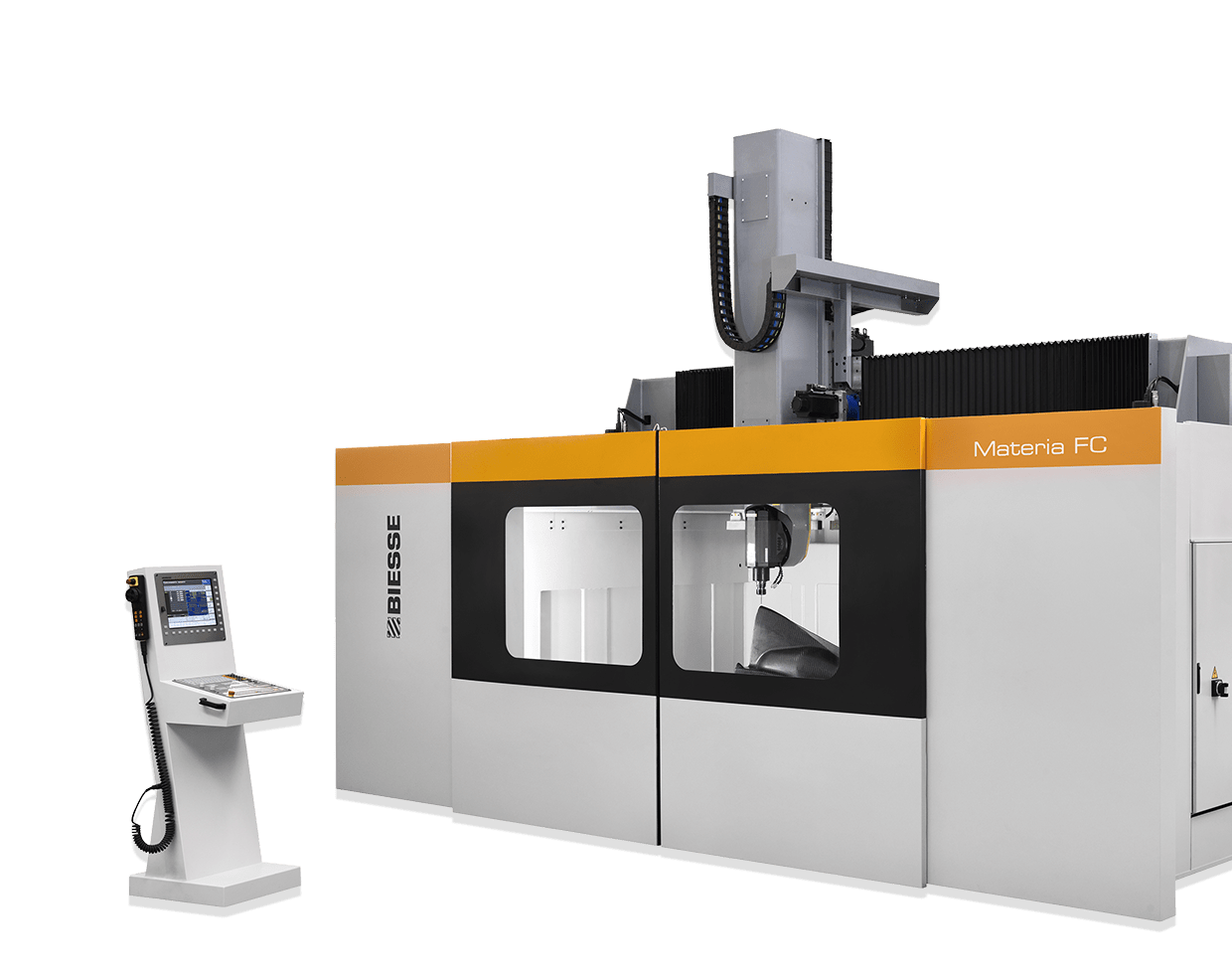 MAXIMUM
PRECISION AND
EFFICIENCY.
The Materia FC is the 5-axis machining centre with mobile jumper "overhead gantry" architecture,
designed to perform high-speed machining operations on advanced materials and aluminium in complex shapes
that require enhanced accuracy and the constant interpolation of axes.
Materia FC was created in order to meet the entire spectrum of requirements in the moulding,
aerospace, automotive and motor sport sectors.
Maximum reliability and robustness
The strong electro-welded steel structure of the machine is the result of a series of detailed analyses of each of the finished elements, designed to deliver dynamic performance without sacrificing the rigidity and precision necessary in order to ensure the superior finish quality of the product being machined.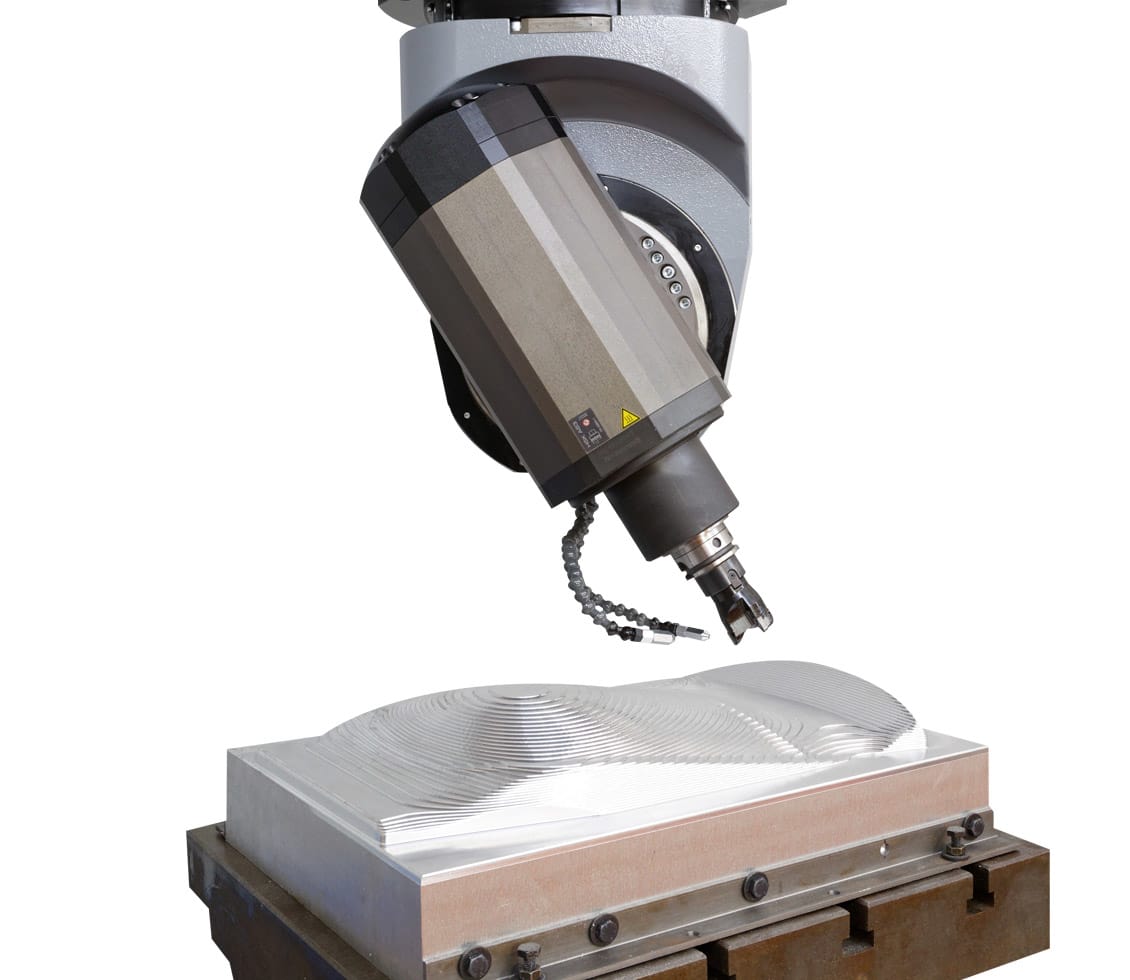 High levels
of precision
and quality
The machining centre is equipped with a bi-rotary head for continuous 5-axis machining of three-dimensional pieces.
With reduced overall dimensions, the heads provide excellent structural rigidity and vibration damping, and can be fitted with various high power electrospindles.
Optimised cleaning of machined component and work area
The Materia FC can be fitted with an efficient suction system for removing machining dust, as well as a roof protection cover which prevents fumes, dust and chips from escaping the machining area.
The Materia FC is available with two different types of numerical control system - SIEMENS or HEIDENHAIN - enabling this machine to be adapted to the varying market requirements.
The machine can also be provided with a mobile console featuring an ergonomic dashboard for managing NC generation, or with an industrial keyboard compatible with numerical control, PLC and automation systems.
Materia XC is a 5-axis machining centre with a mobile gantry, specifically designed for machining isothermal fittings on vans, articulated lorries and semi-trailers.