MATERIA CL
NC processing centre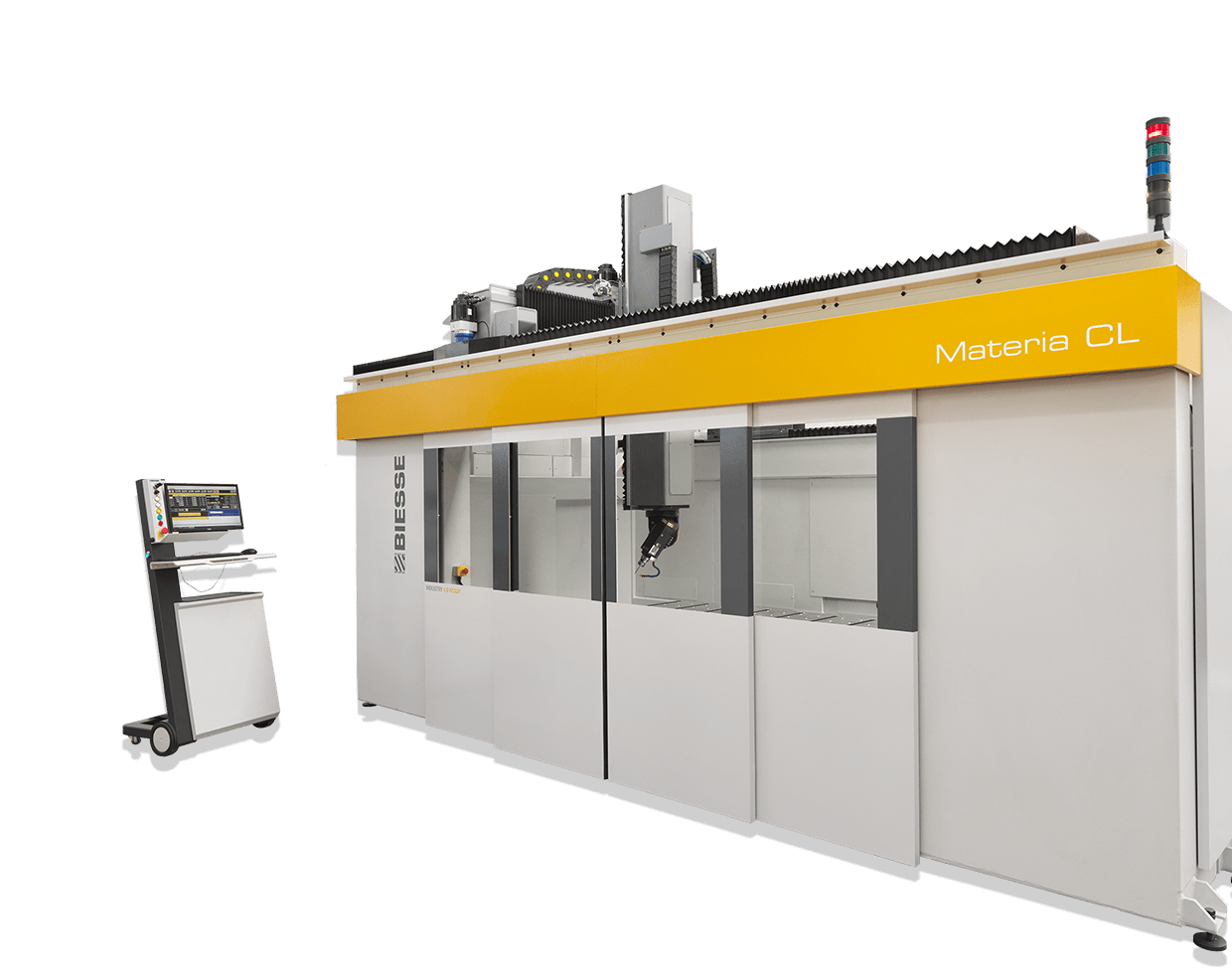 EXTREME
MACHINING
OPERATIONS
WITH GROUND-
BREAKING
TECHNOLOGY
Materia CL is a range of versatile, compact, 5-axis processing centres designed to meet a wide variety
of high-speed machining needs in relation to the milling of advanced and compound materials and special or stratified resins for mould models,
the machining of thermoformed elements, unusually shaped three-dimensional elements,
and components for the aeronautical sector, boats and the car industry.
Total precision for machining operations on any type of material
The state-of-the-art Materia CL gantry processing centre is especially suitable for milling operations and for cutting three-dimensional elements in the car manufacturing, aerospace and nautical fields.
CREATIVE
TECHNOLOGY
Versatility, precision and dynamism are the strengths of the Materia range.
Numerical control processing centres that can handle very diverse plastics and composites,
guaranteeing precision and constant reliability
Machine personalisation to suit a wide variety of production needs
Materia CL can be configured with four different work tables: open gridded, stratified phenolic resin grid, gridded aluminium, or gridded aluminium with "T" slots obtained from steel plates.
User friendly
Materia CL is available with two different types of numerical control - Osai and Siemens - to meet all the needs of the market.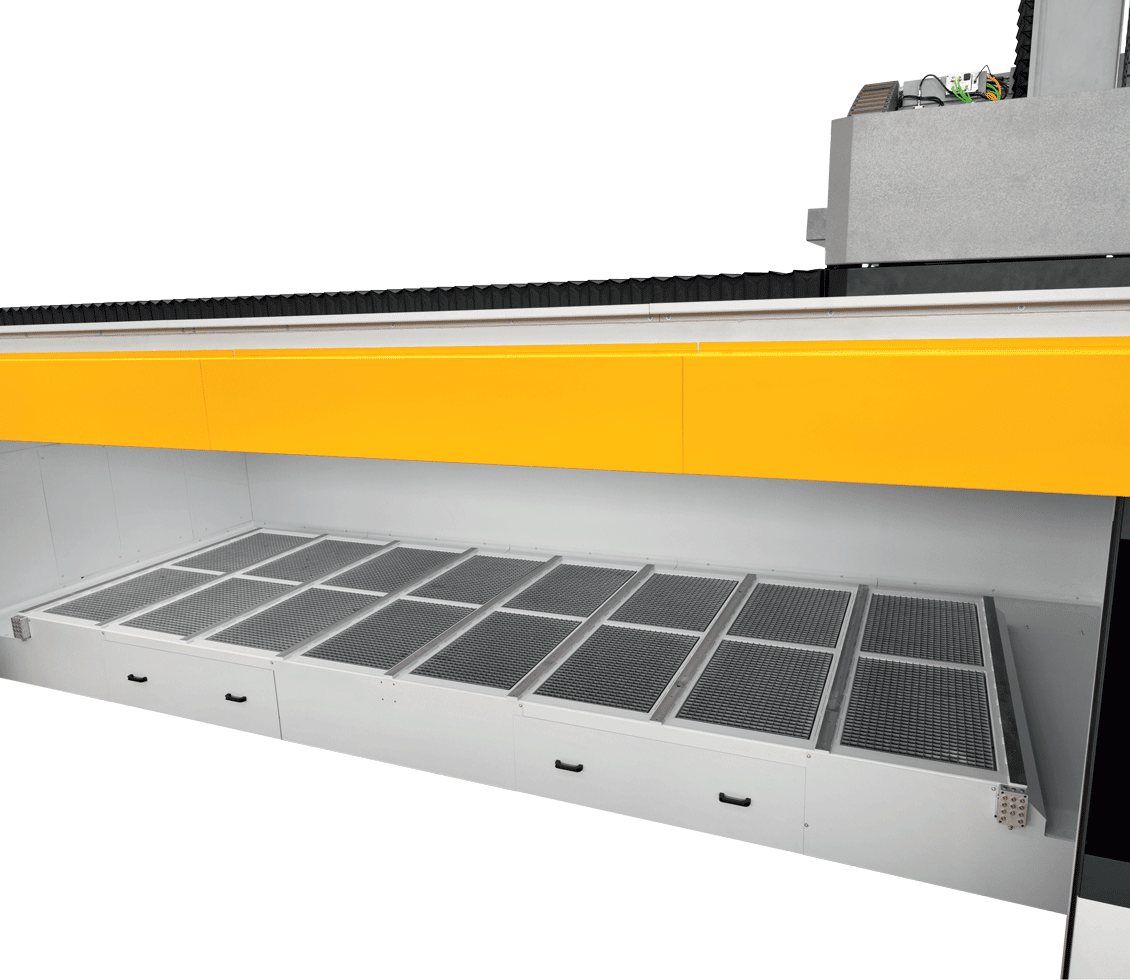 Materia XC is a 5-axis machining centre with a mobile gantry, specifically designed for machining isothermal fittings on vans, articulated lorries and semi-trailers.