EXCEL
NC processing centre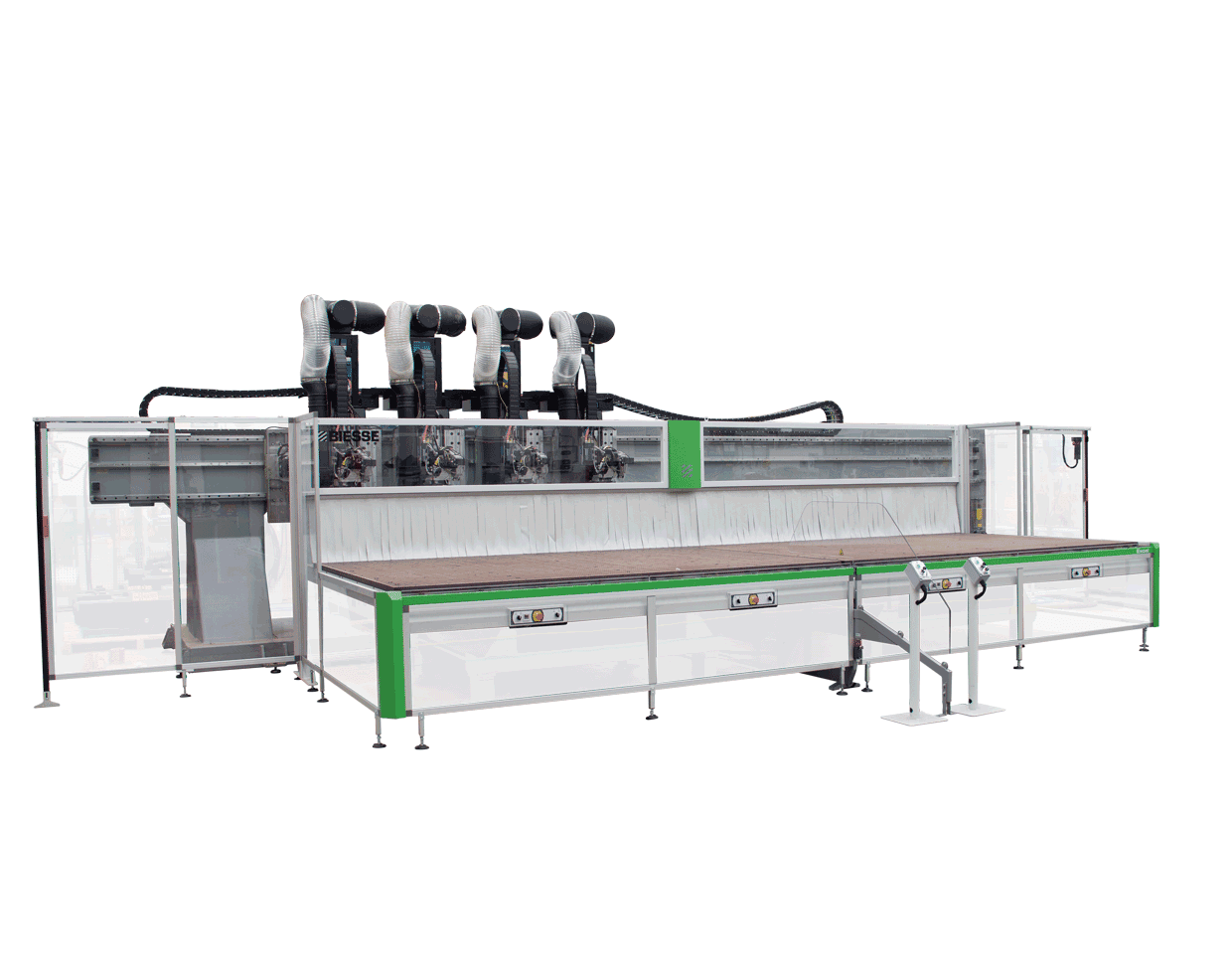 PRODUCES HIGH
VOLUMES OF
BOTH SMALL AND
LARGE FORMAT
COMPONENTS.
Excel represents the ultimate in this product category in terms of reliability and flexibility for machining more challenging components,
from solid wood to nesting panels, from small doors to items of furniture, frames for sofas, composite materials and light alloys.
Designed for all users, from the skilled craftsman to large enterprises the Excel machining centre offers maximum flexibility and productivity.
HIGH QUALITY
AND TOTAL
FLEXIBILITY.
Increase performance.
A range of machining options thanks to the working distance spanning from 250 to 400 mm. The option to configure the machine with additional independent carriages (up to two independent carriages at the front and one at the rear) allows for significant increases in performance and productivity.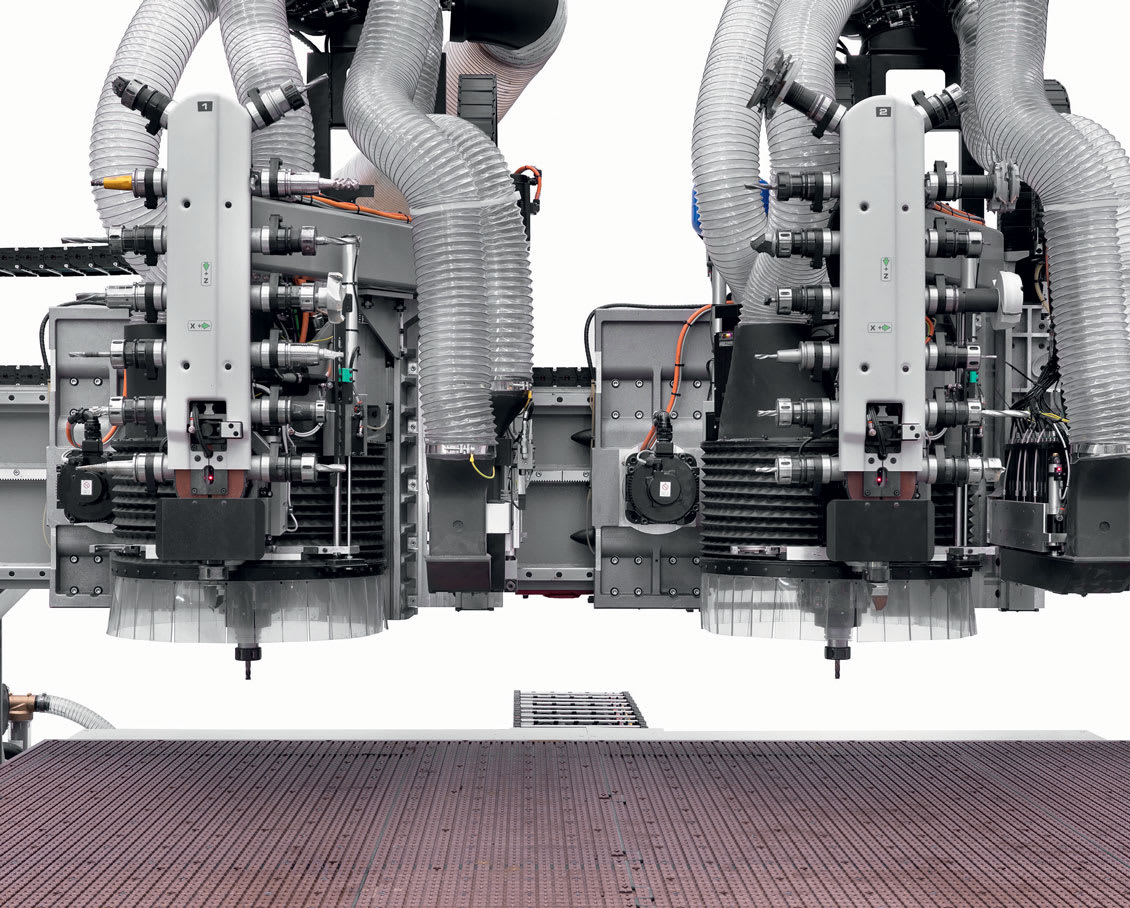 ROS
Integrated robot solutions.
Biesse offers its customers pragmatic solutions for factory automation.
ROS robotised solutions ensure a marked increase in production and total reliability of both the production process and the unloading operations, even in a wider context of industrial automation.
Software
A single platform to manage all machine processes.
Software for EXCEL
B_SOLID
High-tech becomes accessible and intuitive
B_SOLID is a 3D cad cam software application that supports the performance of any machining operation thanks to vertical modules designed for specific manufacturing processes.
The new stand-alone machining centre which has been designed not only for nesting, but also the processing of thick panels, mixed and complex production runs as well as machining of aluminium and other technological materials.