BIESSE INOVATIONS IN THE SPOTLIGHT
Top Tech Woodworking had a pleasure to host representatives of over then 170 companies from woodworking industry of Serbia and the region gathered for the 57th International Fair of woodworking machinery, tools and production materials, which is being held as a part of the 57th Belgrade furniture Fair.
This year we concentrated our efforts on the modernization of production for the small manufacturers of Furniture, to which we presented the Smart Factory concept: a production facility on only 150 sqm which contains all the machines required for the production of furniture driven by bCabinet- a software that combines interior design with organization and automatization of production processes. This opportunity is available for only 1.700 euro/month by the end the year, with special terms and supported by Raiffeisen leasing.
The award-winning SOPHIA IOT platform was presented to its future users for the first time. This cloud-based production monitoring and problem reporting/diagnostic software, has become a standard option delivered with all new Biesse products, and recently the first machines in this region were connected to this continuously evolving system, which brings new possibilities to its users with each upgrade.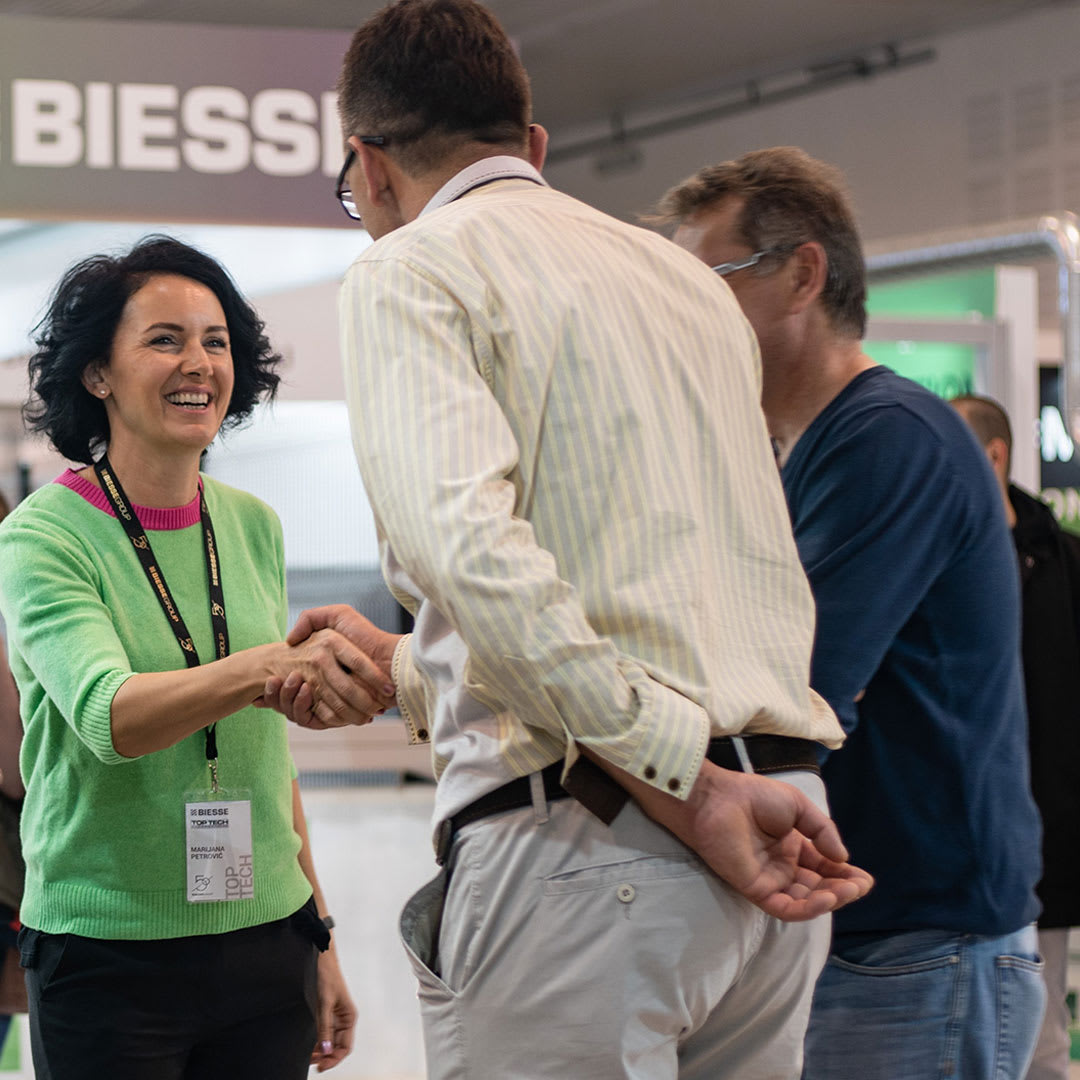 The Belgrade woodworking machine Fair is for us the central business event, one for we prepare in organization and logistic throughout the year. Our company interest is not simply to sell and promote, but primarily a chance to meet during those few day days, the majority of our business friends so we can discuss our activities in the past year and forge plans for the future. The focus of our company, aside from large industrial manufacturers, is shifting towards small and artisan companies, that couldn't afford the modern industrial equipment so far. For this reason, our Fair appearance was built around the Smart Factory concept, which demonstrated that a modern furniture production can be done within a small space and with minimal investment. At the same time, we also displayed the latest in Fourth Industrial revolution achievements developed by Biesse: SOPHIA IOT support platform and Cabinet Four, a software designed not only for furniture design, but also for production tracking and optimization.

The visitors of our stand had the opportunity to see for themselves that Top Tech Woodworking, as a partner selected by Biesse, is investing continuously in its own development, education and modernization so we can adequately accompany the changes that are happening in this area, and doing so, contribute to the modernization and development od woodworking industry in this region.
Marijana Petrović
Company director Top Tech Woodworking
Top Tech Woodworking would like to use this opportunity to sincerely thank all of our old as well as new business friends who found time to come to our stand and witness first hand the latest trends in woodworking industry.